PCX160, A right choice for this Moto Vlogger
Scooters are often viewed as nothing more than basic yet reliable Point-A-to-Point-B vehicles. When the time came for motorcycle owner Dexter Requilman, video editor and vlogger at MotoREV Pinas to upgrade from his old scooter, he only wanted to get another one, but with promises of more.
"Coming from a lower-CC engine scooter, I desired more power for my daily needs," Requilman said. "From the moment the PCX160 was unveiled last February 2021, I told myself that I want that to be my next motorcycle."
Having spent more than a year with the scooter of his dreams, Requilman shares why PCX160—which comes from Honda Philippines, Inc. (HPI), the No.1 motorcycle manufacturer in the country—delivers on its promise of bringing riders to "The Next Level."
Versatile and fuel-efficient
Requilman found in PCX160 the versatility he wanted from a scooter that could take him through city traffic and on long rides. He wanted power without compromising comfort.
The PCX160 delivers an improved driving performance on the strength of a new 157cc, 4-Stroke, Liquid-Cooled, 4-Valve Single Overhead Cam (SOHC), eSP+ Engine. This gives riders like Requilman a strong performance at 11.8kW@ 8,500rpm on a remarkably efficient 45.1 Km/L fuel consumption.
"You will not be disappointed with the power and at the same time, its fuel efficiency," Requilman said.
He added that PCX160 proved its worth to him on a trip to Marilaque, known as the famous riders' paradise for its scenic route. "I live in a big city surrounded by traffic so when I brought my PCX160 with me, the fuel efficiency of my bike was tested and the results were amazing," he said. "With its 8-liter gas capacity, you can ride for almost 350km in one full tank."
"PCX160 brings out the best of both worlds," Requilman added. "A motorcycle that is efficient to ride and convenient to use. What more can I ask for?"
Elegant and easy-to-use
Another draw of PCX160 is its elegant design.
It presents a commanding look with a LED headlight and position light and taillights design. There's also a redesigned digital meter panel, which Requilman quickly found to be useful.
"One of the common problems for motorcycle riders is they occasionally forget to turn off their turn signals, as most motorcycles have small turn signals. It confuses the motorist behind you if you're turning right or left. But with PCX160, the turn signals are so big, you will notice it immediately when it's on," he said.
Riding Comfortability
Aside from the subtle features, Requilman also commended the naked handlebar. It gives an elegantly sporty look that, at the same time, also serves a handy purpose. Requilman used it to install a phone holder, bottle holder, a hook for his "pinamalengke" bags, and more.
Requilman added that despite its bulky appearance, PCX160 presents light and responsive maneuverability. Thanks to a new wheel design, bigger tubeless tires, and twin shock rear suspension for better handling and comfort.
"The bike looks big and heavy but once you take it for a spin, you will realize how light it is," Requilman said, adding he most memorably proved this when he and his wife beat the city traffic on the way to Malate for a date. "The way it handles traffic is superb and with a seat height that is just right for average Filipinos, even in long rides or short rides, you will not be disappointed.
His advice to those looking for the perfect motorcycle: It should be based on one's needs.
"If you are a kind of rider like me who likes to bring a lot of things, takes on a long ride without visiting the gas station too much, and can provide enough speed and power all in one package, then don't look any further, PCX160 is for you."
Breaking System
PCX160 has two brake variations: the Anti-Lock Brake System (ABS) type and the Combi-Brake System (CBS) type. Both are equipped with front and rear disc brakes.
ABS variant
The ABS variant adopts disc brakes for the front and rear for optimal braking performance. It is also equipped with a Honda Selectable Torque Control (HSTC). The ABS and HSTC are perfectly combined to ensure rider's safety. HSTC controls safety on wheel traction, while ABS provides safety rebound to prevent braking lock-up. PCX160 ABS variant comes in two premium colors to choose from. You can either have the Pearl Fadeless White or the Asteroid Black Metallic. You can have it at a suggested retail price of Php145,900.
CBS variant
Meanwhile, the CBS variant is combined with front and rear disc brakes. It allows the riders to achieve smoother operation and better handling while braking. It also comes in two premium color variants such as the Pearl Fadeless White and the Matte Dim Gray Metallic. This variant has a suggested retail price of Php127,900.
For more information about PCX160, visit www.hondaph.com. Stay updated on Honda's newest products and promos by following Honda Philippines, Inc. on Facebook and Instagram (@hondaph_mc), or contacting (02)-8581-6700 to 6799, and 0917-884-6632.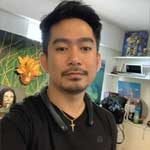 Josh Austria
Aside from being a businessman, Josh Austria has been working in PR and media industry for more more than a decade. From his years of experience as the Marketing and Advertising Head of Village Pipol Magazine, he has built strong relationships with creative people, brands, and organizations.