Global smartphone brand Infinix invests in connecting with Filipino gamers. The brand has become known worldwide for its line-up of powerful smartphones at attractive pricing. Infinix recently hired Bianca "Biancake" Yao. She has recently become a pioneering gamer and emerging creator. The brand made her the first-ever Chief Gaming Officer in the Philippines. The announcement of this partnership launch in the country of its renowned Infinix HOT 10S. Packed with a MediaTek Helio G85 gaming processor, it also has an ultra-smooth 90Hz display and a 48MP triple camera with Super Nightscape imaging. Aside from that, it also has a long-lasting 6000 mAh battery.
Infinix taps e-sports It Girl Bianca Yao as Chief Gaming Officer in the Philippines
Cooper Ma, Infinix Country Manager for the Philippines said,
"Infinix has made a name for itself in markets around the world as one of the top smartphones preferred by mobile gamers, with processors, displays, and specs optimized for the most demanding gaming titles. Without breaking the bank. As we further strengthen our presence in the country, we want to reach out and support the growing number of Filipino mobile gaming enthusiasts and professionals. We have tapped Bianca Yao to be our Chief Gaming Officer to help us engage with the local gaming community and showcase how our devices can support their lifestyles, passions, and aspirations."
As the Chief Gaming Officer in the Philippines, Bianca Yao leverages her position. Especially, to show how gaming can foster close friendships and genuine connections. Even at a time of social distancing. 
"With Infinix and its exciting line-up of gaming smartphones, I will work to entice more people to experience the joys of socializing through games and cultivate the camaraderie in the community."
With Filipinos stuck at home due to lockdowns, mainstream acceptance of mobile gaming has increased. According to We Are Social and Hootsuite, over 90% of Filipino internet users saying they have played games on their smartphones in the past year. Its competitive pillar, e-sports, became recognized as an official sport by the government. And, its players as national athletes. Educational institutions have started introducing mobile gaming and esports courses in their curriculum.
As the gaming scene in the Philippines matures, Bianca also believes that it can evolve from simply being a fun community into a sunshine industry. That can employ Filipinos, even during the pandemic.
"As a gamer myself, I dream that gaming would open more doors of opportunities for everyone. Gaming has transcended its initial purpose of being a source of entertainment. And, has shown the great potential of being a career, be it in the frontend or backend of the business. I am a living testimony of it, along with my fellow gamers."
Infinix also believes that the world is barely scratching the surface of what can be possible in the gaming and esports landscape.
"Gaming is the next frontier in consumer technology in both developed and emerging markets. In the Philippines and the rest of the globe, it is capturing both the time and imagination of more people. Especially, the youth. As we see gamers around the world continue to grow, Infinix commits to continuing investing in innovations in gaming smartphones. Not just to advance performance and user experience. But, also make them more accessible and affordable."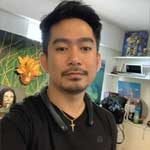 Josh Austria
Aside from being a businessman, Josh Austria has been working in PR and media industry for more more than a decade. From his years of experience as the Marketing and Advertising Head of Village Pipol Magazine, he has built strong relationships with creative people, brands, and organizations.