TECNO Mobile's recently concluded Power Your Game live stream became a hugely successful event. It made true of its promise to deliver power-packed fun and overflowing prizes. Streamed live on the brand's official Facebook page last June 5th, this comes in partnership with the popular MOBA game, Mobile Legends: Bang Bang (MLBB). The one-of-a-kind online event garnered over 30k live views, a viewership milestone that surpasses all previous live stream events from the brand. After only a few days since the event date, the live stream has already been viewed almost 2M times on Facebook.
TECNO Mobile's one-of-a-kind gaming live stream delivers power-packed fun and prizes
The highly engaged audience during the live event eagerly posted comments and participated in games and challenges. They also hoped to win one of 250 TECNO Mobile phones and MLBB game skins that went up for grabs that evening. Viewers also felt extremely entertained as guest gamers who livened up the show with their on-stage antics and amazing cosplay performances, as much as their impressive gaming skills. With Phaister hosting, he had high-energy shoutcasters with him. Of course, this includes Phinesse Lex and Prof B. This comes as a show that viewers did not easily tire of watching over and over again.
Among the notable moments from the live stream, the event was the shocking upset of Team POVA by the challengers, Team TECNO, during the show match.
Team POVA consisted of top gaming streamers. Of course, this includes Ghost Wrecker, Junnie Boy, Kay Ann, Elie Gaming, and Hypebits. Team TECNO, on the other hand, had select participants from a recent Facebook challenge.  After three rounds of intense MLBB gameplay, Team TECNO bested Team POVA. Then, they became the first-ever POVA 2 x MLBB Show Match Champions. This also proves that #TogetherWeAchieveMore.
Fans also voted for their favorite gamer to be crowned the MLBB Hero of the Year. Dressed as Gusion Moonlight Sonata, Junnnie Boy won this title during the event. A separate poll was also opened for fans to choose the gamer that they believed was the show match MVP. On the other hand, Hypebits, dressed as Granger Lightborn Overrider, won this title during the show.
All of the guest gamers gave their best during game segments, joining challenges like Lagot o Sagot, and performing in an entertaining Rap Battle, to the delight of their fans.
As a special treat to their followers, all of the gaming streamers also hosted giveaways on their individual Facebook pages after the live stream event. A POVA 2 unit, one Lucky Spin Limited Skin, and one Starlight Member Limited Skin from each of the 5 gaming streamers await those who participate. To join, simply leave a comment on your favorite gamer's page. Listing any two POVA 2 features, together with the hashtags, #POVA2PoweredToWin, #POVA2GamingPhone, and #TogetherWeAchieveMore. Ghost Wrecker, having the highest invite post engagement, has already chosen 2 Starlight Limited Skin winners from his lucky fans.
POVA 2 Powered To Win
The live stream event also served as the official start of the pre-selling period for TECNO Mobile's POVA 2 gaming smartphone. POVA 2 has been called the perfect phone to use for playing MLBB. Viewers of the event got to see the amazing POVA 2 in action during the show match, witnessing for themselves how powerful the phone's 7,000mAh battery is, and how its Helio G85 Gaming Processor is truly built to win.
The hottest gaming phone, POVA 2 is certainly worth the wait, and worth the expense. For the unbeatable price of Php 7,990, you can enjoy these fantastic features from POVA 2:
A Helio G85 Gaming Processor. This unlocks intelligent resource management, ensuring sustained performance and longer gameplay with its 2GHz octa-core processor. Heavy games load faster and overall performance is smoother. And, power efficiency remains maintained to deliver uninterrupted gameplay.
A powerful 7000mAh battery with 18W dual IC flash charger for longer playing time on the go.
It also comes with a 6.9" 1080P FHD+ screen with an extremely sharp display.
Aside from that, it also has a 6GB RAM + 128GB Storage and ET Engine. This, on the other hand, promises lag-free gameplay, eliminates screen jittering, and allows a  fully immersive gaming experience.
Game Space 2.0 provides a unique user interface that enhances your gameplay by accelerating memory, network connectivity, CPU, and GPU boost.
A Game Voice Changer feature that transforms voices in various ways.
Slim and modern design that is lightweight and easy to grip.
Enhanced artificial intelligence cameras for taking professional-quality photos, with a 48MP quad-camera set up at the rear, and an 8-megapixel AI-powered selfie camera.
Now is the Best Time to Pre-Order Your POVA 2 
The pre-order period for POVA 2 is open until June 14 in TECNO Mobile's online stores and partner dealers. Play to win with this super affordable gaming phone, yours for only Php 7,990.
As one of the first to get a POVA 2, you can enjoy awesome Mobile Legends game skins and other freebies when you pre-order from the TECNO Mobile PH Official Store in Shopee Mall, Flagship Store in Lazada, memoexpress.com, kimstore.com, and the TECNO Mobile Concept Store at SM North Edsa Annex and TECNO Kiosk at Ayala Market Market.
To stay updated on exclusive deals and promos, be sure to like and follow TECNO Mobile Philippines. Visit their website to learn more about your favorite smartphones and gadgets.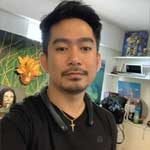 Josh Austria
Aside from being a businessman, Josh Austria has been working in PR and media industry for more more than a decade. From his years of experience as the Marketing and Advertising Head of Village Pipol Magazine, he has built strong relationships with creative people, brands, and organizations.