If you're someone like me who spends waaaaaay too much time on social media, then you know that aesthetically pleasing Instagram feeds are satisfying to look at. In this day and age, your Instagram feed is your brand. And, we must keep up with appearances! As a perfectionist myself, I am always nitpicky on my Instagram feed. I micromanage every detail, every speck, and every expression until it's perfect!
After years of experimentation and research, I have established a process to maintaining a manicured Instagram feed. 
1. Plan out what kind of Instagram content you'll be posting.
Will you be posting landscapes? Pictures of your pets? How about poetry? It is important that you identify the kinds of pictures that will make up your feed. Whether you want to share portraits or artworks, you need to identify your branding! In my case, I decided that my content will revolve around the places I go to – buildings, plants, and portraits!
2. Establish your color palette.
This is optional, as all feed aesthetics come in different colors and sizes. But for me, I wanted my feed to have a consistent look. So, I used complementary colors! You need to pick a color palette for your feed so it looks united! When picking colors, remember the rules of color theory. Furthermore, pick colors based on the pictures that you can take! For me, our neighborhood is full of white structures and greenery, so that's what I based my palette on!
3. Make sure to take your photos with great lighting
Lighting is an essential aspect of any good photo. To maintain an aesthetic feed,  you should have high-quality photos. Always make sure to take your photos in natural or appropriate lighting. The way you take your shots also helps you establish your feed's cohesive look. In my case, I always have my photos taken with natural sun lighting, so that it maintains that light summer vibes look.
4. Use one filter for everything
If there is one thing I must repeat, it's that you establish consistency! I recommend using Lightroom to experiment with the preset filters. Plus, there are lots of free downloadable presets on
Youtube
. You just have to choose your look and watch the entire video for the free DNG password. In using Lightroom, you can play around with the brightness, contrast, color hues, saturation, and even the clarity of your photos. It took me a while to get my desired minimalist white-green filter, so I had to save settings by making my own preset.
You can also make your feed more unique by creating a pattern for posts. For example, you can use checkerboards, horizontal or vertical, puzzle grids, or black and white patterns. There are a lot of different ways you can go about this!
Honestly, what your feed looks like should only be based on ONE opinion only: YOURS. Have fun with it, explore your creativity, and be authentic to yourself! Above all, that is the truest aesthetic that is innate and present in all of us.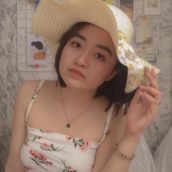 Llana Cabajar
An aspiring adventurist who aims to travel the world someday. Weird and poetic, a great friend for problematic rants and deep talks about life in general. Hit me up on my socials!