1According to United Nations for LGBT Equality's 2015 international study, 10% of the world's population identify as part of the LGBTQ+ community. This encompasses the full spectrum of the community. Including non-binary individuals who do not fall into the traditional binary masculine and feminine standards. However, the diversity of the community is yet to be fully reflected by the garments industry. Gender-neutral options still remain sparse among fashion retailers. This is an industry that's still mainly classified into the binary masculine and feminine standards. This becomes even more challenging when shopping for intimate apparel as there is still limited availability of gender-neutral underwear. This happens despite the rising preference of consumers towards genderless pieces. In this year alone, searches for gender-neutral apparel have risen by as much as 33%.
This trend will likely continue. More than two-thirds of young consumers agree that gender roles and labels have become outdated. Now the fashion industry begins to thread the needle and follow the trend. Especially, through the introduction of gender-neutral options in the market. Providing more versatility in what everyone can wear on a daily basis or in their level of comfortability. Discussions regarding gender identity have been a sensitive topic for some. However, acknowledging everyone's experiences has been a great step towards inclusivity and social change, and that is what Avon has consistently stood for in 135 years.
Avon Marketing Director, Anna Garces says, 
"If we can stretch our support in terms of sizes, breast shapes, and life stages, what's stopping us from stretching support to be inclusive of gender identity? Avon has been producing high-quality, innovative, and affordable creations for Filipinos and Filipinas for decades. It's only right to expand our years of expertise on intimates to support the needs of all gender identities and sexual orientations." 
And that is why in the Philippines, Avon launches the first gender-free intimate apparel line! It celebrates everybody, every gender, and every personality.
The Avon Limitless collection is gender-neutral. Designed with breathable, quick-dry materials and a universal fit so everyone can be who they are.
"We want the members of the LGBTQIA+ community to feel seen, supported, and celebrated through the NEW Limitless Collection. And, know that they too are limitless, hence the name. We believe that every kind of body deserves support that lets them be themselves. Each given the chance to afford truly supportive and comfortable underwear."
The Limitless collection provides gender-neutral silhouettes that can literally be worn by everyone. With breathable fabric that gives a soft 4-way stretch in every wear. The Andy 2-in-1 Ultra-stretch boxers come in black and gray variants. Designed with a double layer panel on the crotch area so it can fit anyone with or without an appendage. On the other hand, the Andy Ultra-stretch Support Top can be used as a minimizer, a molded bra, or even just a casual top. It comes with removable molded cups and an expandable hook and eye. So, anyone can sport it with or without busts.
The Limitless collection can be purchased online or through Avon representatives. In their continuous advocacy to support inclusivity and equality for all, Avon extends the celebration of Pride beyond June. Now everyone can come as they are and feel comfortable regardless of wherever they are in the spectrum.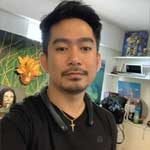 Josh Austria
Aside from being a businessman, Josh Austria has been working in PR and media industry for more more than a decade. From his years of experience as the Marketing and Advertising Head of Village Pipol Magazine, he has built strong relationships with creative people, brands, and organizations.