Your Air Doctor connects travelers to a global network of over 20,000 medical doctors, all through an easy-to-use app. 
Launched in Israel in 2018, Air Doctor puts a global network of doctors right in travelers' pockets, so they can access quality medical care even while they're on-the-go, and away from home. On the other hand, Air Doctor also gives local doctors the opportunity to be part of an innovative medical care solution with a global edge, in turn offering them an additional revenue stream, as well as the opportunity to connect with other specialists around the world.
Air Doctor has a well-established network in the Philippines and a growing presence across the globe.
With a current network of doctors in 75 countries worldwide, the digital platform is available in 7 distinct languages; in addition, the company also provides global telemedicine services in 15 languages, with the added bonus of being able to provide valid local prescriptions – and multi-lingual 24/7 support to top it all off.  
Travelers are able to book clinic, at-home or virtual consultations and can filter doctors by speciality, location, language, and gender. Air Doctor aims to prove that travelers who fall ill abroad don't have to feel alone. Travelers who need medical care while abroad shouldn't have to worry about the thought of being in a foreign country and not knowing how the medical system works. Instead of sitting in a hospital waiting rooms for hours on end just for a consultation, travelers can simply open the app to browse local doctors or have a telemedicine consultation with a doctor who speaks their language.
Not only does this relieve pressure on local emergency resources, but it also allows doctors to join the Air Doctor doctor community (for free) and offer their services to tourists, ultimately allowing them to maximize their earnings by opening up a new source of revenue, with the only cost to them being a small commission on their consultation fee.
See Also
The innovative platform offers a service that benefits the entire travel health ecosystem.
Providing peace of mind to travelers by giving them seamless access to medical care from anywhere, anytime – all in their preferred language. Besides affording local doctors more consultations, and of course, reducing costs and improving the customer experience for insurance providers. 
Travelers who use the platform can either enjoy a cashless process – in the event that their insurance provider will cover the consultation – or they may need to settle a co-payment amount or the entire consultation fee at the point of use. Either way, travelers are able to access more appropriate, immediate medical care through Air Doctor. In essence, Air Doctor enables travelers to get the medical care they know, even while they're exploring the unknown. Download the Air Doctor app right now in your mobile app store, or use the desktop web app to find a doctor near you and book a consultation within minutes.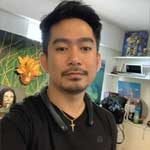 Josh Austria
Aside from being a businessman, Josh Austria has been working in PR and media industry for more more than a decade. From his years of experience as the Marketing and Advertising Head of Village Pipol Magazine, he has built strong relationships with creative people, brands, and organizations.