As the PR & Advertising Manager of Village Pipol Magazine, I spend most of my time sitting in front of my computer screen. And, to be honest, I am a workaholic and due to that, I've realized that I've stopped taking care of myself. I feel my skin become dry, wrinkled, and damaged. All of this happened due to the long exposure to blue light from my computer and lack of sleep. I met Dra. Tintin Tantiangco-Javier of Novel Dermatology and Cosmetology Surgery last June 22, 2019. We talked about the benefits of Juvederm Hayluronic Acid fillers and I didn't hesitate to undergo the procedure. Then, she informed me that fillers are just a gel substance injected into the body.
My Journey of Looking Great: The benefits of getting fillers 
Fillers set to restore the loss of volume, smooth lines, and enhance the facial contour. I mean, who doesn't want to look younger? So, here we go!
BEFORE
March 9, 2021 – that day became the schedule for my procedure. Dra. Tintin evaluated my facial appearance and marked the appropriate site for the fillers. They also photograph the areas that need to be treated. They cleaned my skin and put anesthesia to numb my skin for injection. The injection also only takes a few moments. It was injected and massaged. Then, they evaluated the result, adding fillers, as needed.
On the first day of my fillers, my face feels bloated. I think it's normal since a foreign object entered my body. Some areas feel a bit tender for a day or two. But, it's not painful enough.
It has been two months and 21 days since I visited Novel. Most of my workmates and colleagues told me that I look younger and fresh. Of course, I want to express my gratitude to Dra. Tintin for taking care of my skin. Now that I have scheduled my days, I have plenty of time to take care of my skin. Because I do believe that fillers are great… but great skin is much better.
Don't be scared of fillers, it's the safest procedure to use today!
For more information call them or book an appointment at Mobile: 09175101324 and Tel: 88741795 don't forget to visit their social media at https://www.facebook.com/novelskinandbody.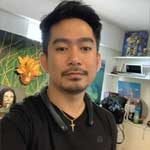 Josh Austria
Aside from being a businessman, Josh Austria has been working in PR and media industry for more more than a decade. From his years of experience as the Marketing and Advertising Head of Village Pipol Magazine, he has built strong relationships with creative people, brands, and organizations.