5 Best Parks and Nature Attractions You Need to Visit in Iligan
While the Philippines is famous for its beautiful beaches, the country also has many other natural attractions you can visit. Iligan City, in particular, has plenty to offer to tourists and locals alike. Located in the province of Lanao del Norte on the northeastern coast of Mindanao, Iligan is known as the City of Majestic Waterfalls. It's surrounded by 23 waterfalls, many of which are must-visit tourist sites. You'll also find numerous freshwater springs, hiking trails, parks, and natural points of interest that you can quickly access from the city.
When you stay in a hotel in Iligan City, it's likely that you aren't far from any of the amazing natural wonders in the area, and you also get the opportunity to engage in the many exciting activities in the region. From exploring caves to swimming in some of the clearest springs, it's easy to have a thrilling adventure in Iligan. And for those who find solace in admiring natural breath-taking views, Iligan City has something for you too.
Take a look at five of the best parks and nature attractions you can visit in Iligan.
Maria Cristina Falls
Probably one of the most popular and visited tourist attractions in Iligan City is Maria Cristina Falls. This distinctive landmark is a towering 320-foot waterfall that stands on the Agus River. It's also located about nine kilometers away from the city proper. With its majestic height, Maria Cristina Falls attracts plenty of tourists every year.
Maria Cristina Falls is also known as a twin falls, with a boulder at the fall's edge that divides the cascading waters into two. This distinct natural feature is said to have inspired the legend of twin sisters named, Maria and Cristina, who leaped from the falls when they discovered that they were in love with the same man. Although it's a tragic tale, it's one of the interesting tidbits that tourists can learn about the famed waterfalls.
Aside from being a popular tourist spot, Maria Cristina Falls serves a valuable purpose for the people of Mindanao. The falls are the primary source of hydroelectric energy in Iligan, capable of generating up to 200 megawatts of electricity. Presently, the hydroelectric power plants located around Maria Cristina Falls power homes, local industries, and businesses in the region. This practical purpose gives one more reason to admire the astonishing falls.
Lawis Spring
If you're looking for a tourist spot near Iligan, head to Lawis Spring. It's located in Barangay Buru-un and accessible by public transportation. This nature attraction offers a relaxing and idyllic setting. The spring is surrounded by verdant forests with towering tropical trees, which many people find as an ideal rest area and a welcoming break from the bustling urban life. Also, the clear water from the spring flows into a shallow river, with large rocks and smooth boulders forming mini pools you can dip your feet in, and there are even waterfalls around the property.
Mimbalut Falls
One of the waterfalls near Lawis Spring is the Mimbalut Falls. It's also the most accessible among the 23 waterfalls you can find throughout Iligan. Aside from its convenient location from the town proper, this waterfall has a unique feature that attracts many tourists.
Instead of a quiet pool of water, you'll notice water crashing into huge boulders and rocks below the 90-feet tall waterfall. The water further cascades into slippery surfaces, creating an amazing view of smaller waterfalls that stream down the river. Although there's no basin below the waterfall you can swim in, the mist from the water crashing into the rocks and the fresh breeze are very refreshing.
NPC Nature's Park
Inside the Hydroelectric Power Plant of the National Power Corporation (NPC), you'll find an eco-adventure facility. The NPC Nature's Park was designed to attract more tourists into visiting Maria Cristina Falls and providing these tourists with more options to enjoy the area's natural beauty.
Some notable attractions in the facility are places where visitors can view and interact with local wildlife. This includes a miniature zoo, butterfly garden, crocodile farm, bat cave, and koi pond. There's also a series of viewing decks along the Agos River where you can relax and admire the gorgeous scenery. You may even want to capture the spectacular view on your camera or make it as a backdrop for your souvenir photo. If you're looking for more adventurous activities, the facility also offers ziplining and rock climbing nearby.
Hindang Cave
While Iligan City has many popular tourist attractions, it also has its fair share of hidden gems. One of them is Hindang Cave, which requires a long trek up in the mountains of Barangay Hindang. To reach the cave, you need to walk uphill through a lush forest. Sometimes, the path toward the cave involves passing through some slippery slopes, crossing streams, and rough trails. Given the way is an outdoor adventure in itself, it's best to come prepared. Be sure you're in good physical condition, wearing a sturdy pair of hiking shoes, and packing plenty of water before attempting to go to the cave.
Once you've made the trek to Hindang Cave, you might realize the challenges are all worth it as you're welcomed by an incredible sight. The cave's interior is divided into many chambers of varying sizes. You'll find towering ones as well as those with narrow openings, all of which feature stunning stalactites, stalagmites, and limestone formations.
Whether you want an adventure-filled trip or places to relax and connect with nature, Iligan has something to offer every kind of traveler. When you visit Iligan, be sure to visit these parks and nature attractions. They will surely help make your trip fun and memorable.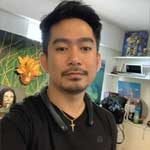 Josh Austria
Aside from being a businessman, Josh Austria has been working in PR and media industry for more more than a decade. From his years of experience as the Marketing and Advertising Head of Village Pipol Magazine, he has built strong relationships with creative people, brands, and organizations.