BIG TIME TRENDS: Makeup Beauty Trends You Can Try This 2023 with barenbliss
Some social feeds that we've witnessed from the recent year gave everybody in the beauty community an over-the-shoulder summary of the looks that have threaded throughout the time. From natural makeup looks to fully contoured glam, everyone really has a side on what look they want to slay. This 2023, barenbliss Philippines will give you their predictive peek on what's to come in terms of beauty trends using some of the most BNB-highlighted products last year. With that, all the makeup hacks and tricks you can get from BNBaes who truly patronize the brand will give you a step ahead in maintaining the balance of beauty and aesthetics.
FOR FEISTY LOOK
If you are going for a feisty look while keeping it chic, here are the barenbliss products you can add to your cart this 2023.
Compact Powder
If you're not into liquid-based foundation, this very refined powder is the perfect one for you. Just apply the right amount of compact powder. This is also one of the most reviewed items from barenbliss last 2022, and this year it's creating another round of buzz across digital media like Youtube and Tiktok.
Better Than Magic Eyeliner
The BNB Better Than Magic Eyeliner is the ultimate darkhorse for all barenbliss products. The brush is so thin and yet you will have so much control over the stroke you want to achieve.
Fortune Cookie Eyeshadow
For a sultry look: This soft burgundy matte, pink-purple glitter, and soft pink shimmer will definitely make you adorable. It is also available on barenbliss' official flagship store in Shopee, Lazada, and Tiktok Shop.
Full Bloom Matte Tint
If you wanted to try something new from barenbliss aside from the Peach Makes Perfect Lip Tint that was popularized by netizens on Tiktok, then this one's for you. You can choose from six different shades: 01 Fresh Dawn, 02 Magical Mimosa, 03 Pollen Harvest, 04 Sunny Rose, 05 Ruby Rose, 06 Sassy Season.
FOR A CLASSIC NATURAL MAKEUP LOOK
Having good skin plus based-makeup is very crucial in achieving that natural makeup glow. As the adage goes: In Makeup, skin is your canvas. And of course, we wanted to keep it healthy looking before adding in some other makeup products like blush and eyeshadows. Here is the based-makeup from barenbliss you should try this 2023.
True Beauty Inside Cushion
This is a High-coverage cushion that provides a flawless-matte complexion for up to 24 hours. A makeup-skincare hybrid, it's enriched with five Korean flowers such as calendula, hibiscus, camellia, magnolia, and chamomile. Plus, it has SPF 45 PA+++!
Peach Makes Perfect Lip Tint In the Shade 03 Take Change
In terms of specificity, the shade 03 Take Change from the Peach Makes Perfect Lip Tint Collection is the right one to use if you are getting that Classic Natural Makeup Look The shade is just subtle yet versatile. Day or night, you can wear this shade.
With the return of smudged lived-in eyes, smokey eye-makeup will be making a strong re-emergence this 2023, and so be ready because this 2023 as barenbliss will be launching their newest product that has something to do with your eye-over-all makeup look. Can't give the full details here yet, but stay tuned! All we can say is, "Camera, Rolling, Action!" Follow us on our social media to keep updated.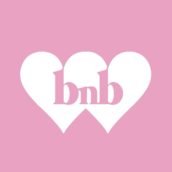 BNB Team
𝒃𝒂𝒓𝒆𝒏𝒃𝒍𝒊𝒔𝒔 (bnb) Beauty Lab was founded by the best scientist to create innovative products. Based on its scientific and pure formula, barenbliss combines natural and scientific ingredients, it removes all harmful ingredients and created the pure 𝑩+𝑵+𝑩 formula to create a new lifestyle that is suitable for all skin types, making this brand a makeup and skincare hybrid.