Olivia Rodrigo has reunited with Petra Collins for the Brutal Music Video, the opening, or as I like to call it, perfect teen angst track to her album Sour.
Breakout pop star Olivia Rodrigo just keeps amazing music lovers with her music and the goodies that come along with it. Dubbed as Taylor Swift's daughter, she continues to showcase her self-written music to the world. I think her Sour album's successes solidified her name in the industry.
Just like the Good 4 U video Collins directed, Brutal is bombastic and packed with glittery teenage angst. Olivia breaks her ankle on pointe shoes and sits in a traffic jam à la iconic Cher Horowitz in Clueless. She pouts on Instagram live, stands on top of high school desks, and sings from a dark, closed mall.
Olivia wrote on Instagram,
"Brutal' music video is out now! Had the best time ever making this. So so so grateful for Petra Collins, who constantly inspires me and who directed this video so incredibly. Hope you guys love the vid and all my teen angst lol."
https://www.instagram.com/p/CS7LIerJTvg/?utm_source=ig_web_copy_link
See Also
Earlier this summer, Rodrigo dropped the Sour Prom Concert Film. In the video, she performed songs from her album, which debuted on the Rolling Stone Top 200 Albums chart.
After months of delay, the album was released on vinyl last week. She's also expected to perform at the 2021 VMAs next month. In the program, she earned five nominations, including Best New Artist.
Personally, not only as a Swiftie, I love seeing the growth of the young artist. Her Sour album showed a lot of potential. I still stream its entirety to this day because of how catchy the songs in there are. I'm ecstatic to see her future promising works. I also am pretty sure she will win Best New Artist at the VMAs.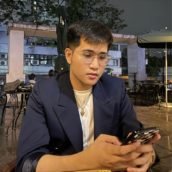 Raphael Garcia
Raphael is a person born between the generations of Millenial and Gen Z. He was produced by Cavite State University (Main Campus) with a bachelor's degree in Political Science. The lad has a fresh take on things, but can still stay true to his roots. He writes anything in Pop Culture as long as it suits his taste (if it doesn't, it's for work). He loves to wander around the cosmos and comes back with a story to publish.