Before the pandemic started, theater fans were so eager to watch the highly-awaited Rak of Aegis. This Filipino original musical boasts of a visually stimulating production, a romantic comedy storyline, and much more!
A heart-warming musical with iconic Aegis songs
Every night of this annual musical was filled with laughter. There is also an after-show tradition wherein the cast socializes with the audience at the theater lobby. Plenty of good times, right.
However, many people could not visit the theater at those times since their tickets were sold out or the venue is not accessible for them. Whichever is the case, this year will be a lot different for this musical. The Philippine Educational Theater Association (PETA)  will also stream the show for two weekends. This year, it's pay-per-view access so everyone can enjoy it in the comfort of their own house!
"Rak of Aegis" revolves around a bright, young girl with a powerful voice named Aileen.  Her lifelong dream is to become famous as a YouTube sensation. Apparently, the setting of this musical is Barangay Venezia. It's also a fictional community that experiences real problems like health hazards and an unceasing flood.
The members of the cast.
The cast includes the following: Aicelle Santos as Aileen, Pepe Herrera as Tolits, Poppert Bernadas as Kenny, Isay Alvarez-Seña as Mary Jane, Robert Seña as Kiel, Joann Co as Mercy, Jimi Marquez as Jewel, and Gie Onida as Fernan. Members of the ensemble join like John Moran, Matel Patayon, Marynor Madamesila, Lemuel Silvestre, Teetin Villanueva, and Rafael Sudayan.
Entertaining people amidst a worldwide crisis
Meanwhile, making the musical available online is PETA's way of celebrating Original Pilipino Music and Filipino talent. The association also aims to inspire hope in Filipinos all over the world.
The 'Rak of Aegis' is under the group's banner project #TakePETAbeyondCOVID fundraising campaign. PETA President Garrucho added, "Getting our company, and industry, back up and running is critical for the future vitality of the arts and culture sector in general."
According to the association, the streaming of Rak is a testament that the resilience of those in Villa Venezia exists not only in the play. Also, it truly shows how the Filipinos are trying to navigate through the COVID-19 pandemic. Moreover, there are artists who have managed to survive despite the crisis in the local theater industry.
How can you watch the streaming of Rak of Aegis?
You can click here if you are interested to buy a ticket. There are three options in watching 'Rak of Aegis' on your device:
Livestream: runs from 8 PM to 11 PM (PST)
Video on Demand: 2-hour streaming from 10 AM
Video on Demand Premium: 24-hour streaming PLUS exclusive access to the Rak with Aegis Live virtual concert on August 8, 8 PM
To know more details about 'Rak of Aegis,' you can visit PETA's official website.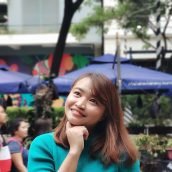 Queenie Lastra
Queenie Lasta got her bachelor's degree in Communications Research from UP Diliman. In her free time, she likes to read thriller novels, psychology books, and mangas. She believes in the importance of grit, hard work, and passion to become a great writer in the future.