Evnia introduces new immersive monitor — Philips' new gaming brand emerges
Photo from Philips Monitors
Evnia, Philips' newest brand, indeed diversifies the gaming world with its presence and technical features. Today, it has released its latest monitor named Philips Evnia 34M2C8600. It focuses on giving its customers an immersive gameplay experience, thanks to its QD OLED curved display, true black, self-illuminating pixels, and rapid 175 Hz refresh rates with DisplayHDR ™ True Black 400 for ultra-smooth, brilliant images with incredible shadow details.
Philips Evnia
Launched in October 2022, the new brand of Philips had the intention of reinventing the rules in the gaming industry. Above all, the brand's motto, Reinvent the Rules, acts as a representative message about spreading inclusiveness in the gaming industry.
The brand bases its manifesto on certainly creating an environment for everyone through its products. Indeed, with their newest monitor, Philips Evnia 34M2C8600, they aim to do just that.
"Evnia's new gaming monitor is designed for everyone. One of the features that makes this monitor stand out is the Ambiglow feature; it showcases what Evnia is all about: innovation, friendliness, openness, and a touch of playfulness," Xeni Bairaktari, Global Marketing Lead of Philips Monitors and IT Accessories, said. "The Ambiglow feature allows each gamer to set the mood, or the ambiance, of the room. This allows each gamer to feel comfortable and personalize their gaming experience."
Philips Evnia 34M2C8600
Meanwhile, along with Ambiglow, the Philips Evnia 34M2C8600 features Display HDR True Black 400 for shadowing, UltraWide QHD 3440 X 1440 pixels for crystal clear imagery, and 175 Hz refresh rates and 0.1 ms response time for smooth gameplay.
In addition, the new curved monitor is equipped with a USB-C port, 90 W power delivery, MultiView PIP/PBP mode, USB KVM switch, and a 150mm height adjustment stand for an experience spoiled for choice.
Also, QD-OLED, the most notable feature of 34M2C8600, features top-notch coloring and vibrant visuals through a merge of two technologies: OLED panel and quantum dot (QD) technology.
By combining these two technologies into one feature, the new Philips Evnia 34M2C8600 monitor presents visuals that appear vivid and life-like, of course with accurate color and contrast reproduction for unlimited gaming experiences.
Availability
The Philips Evnia 34M2C8600 will be available starting in March and product availability may vary by country.
For additional information on the models:
https://www.evnia.philips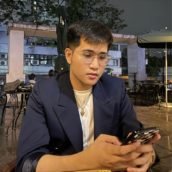 Raphael Garcia
Raphael is a person born between the generations of Millenial and Gen Z. He was produced by Cavite State University (Main Campus) with a bachelor's degree in Political Science. The lad has a fresh take on things, but can still stay true to his roots. He writes anything in Pop Culture as long as it suits his taste (if it doesn't, it's for work). He loves to wander around the cosmos and comes back with a story to publish.