I've always appreciated it when people say that they love it when I smile. I guess that's one of the best compliments I receive. It is a testament that they perceive me as genuine when I do beam at them.
Deciding to undergo Laser Teeth Whitening
Since I want to further flash a more beautiful smile, I decided to have my teeth whitened. I wanted to try Laser Teeth Whitening and that's with the help of Doctor Darwin Ferrolino of VariaHealth.
If I'm being honest, I would say that, at first, I was scared to undergo the procedure. But with the assurance and skills of Doc Dar, along with his friend, Sylver, I was able to calm myself.
Visiting your dentist linked to the spread of COVID-19
As we prepared for the procedure, I got to ask him about the importance of having your dentist take a look at your teeth. He explained,
"Dental / Oral health plays a major role in general health, especially with the current situation. Remember, COVID-19 is spread by droplets as well. Our oral cavity is filled with saliva and it is very important to keep it clean.
"Using the proper oral solutions plays a big role in controlling the spread of the virus. Examples are using iodine solution and chlorhexidine which viruses are sensitive to."
We all know that taking care of one's dental hygiene is important but I honestly didn't know that it can be linked to the spread of the COVID-19 disease. And I loved how I learned about that to further spread awareness to everyone.
What safety protocols are implemented in dental clinics during the COVID-19 pandemic?
Since the pandemic, it has always been scary to go to clinics and hospitals. Due to this, certain precautionary measures are done in order to assure patients.
In VariaHealth, they are required to complete some online COVID-19 declaration form prior to their appointment.

Upon entry, temperature checks are conducted for patients and staff alike. They also installed alcohol-based hand sanitizer dispensers, strategically placed around the clinic for patients and visitors.

Before, VariaHealth requires antibody testing then switched to antigen testing. However now, they stopped requiring it and are now accepting all fully vaccinated individuals inquiring, and even for walk-ins as well.
They also have fog machines and UV lamps to disinfect the clinic on a regular basis.
VariaHealth advocates for the use of reusable and washable PPEs as a way to care for the planet.
VariaHealth has a waiting room that currently has a limit of a maximum of 4 people only. So if you prefer to have a friend or family member accompany you to your appointment, they recommend that to only bring one person.
On my end though, I came there alone having no one to accompany me. Which is fine, I guess. Let's cue the music.
Benefits of undergoing Laser Teeth Whitening
I was very curious about the process of having your teeth whitened. I honestly wondered why people go through this, except for the fact that it gives you a beautiful smile. Due to this, I asked Doc Darwin if there are other benefits that we can get besides the aesthetic of it all.
"Laser Teeth Whitening improves self-confidence a LOT, especially for those who have naturally yellow teeth. Professional Laser Teeth Whitening is recommended because there are lesser chances for the patient to swallow the chemicals."
He also further detailed how it is better to have your teeth whitened with the help of a doctor instead of using whitening toothpaste.
"Whitening toothpaste usually relies on using abrasives and residues to mask the teeth to visually make them look whiter but doesn't really change the original color of the teeth."
"Chemicals that dental professionals use to whiten the teeth can dissolve organic matters in between the teeth or inside their grooves. Exposure to blue light may also kill some pathogens inside the mouth during the treatment."
The procedure of teeth-whitening and cleaning is not so scary
As I rested my back on the dental engine, I honestly wasn't scared. Though I was very curious about how it will go down.
The first thing Doc Darwin did was to check my teeth and decide to do some deep cleaning before the whitening. And I can say that if you're scared about being uncomfortable, this is the one you should be prepared for.
Though your experience can be different from mine since he explained that my gums were slightly swelling. This is the reason why I experienced pain, which I can say is bearable.
See Also
On the other hand, when it was time for the laser teeth whitening, everything went by smoothly. Doc Darwin just had to put some kind of substance on my teeth, then expose them to a UV light. Yes, that's it. He even allowed me to use my phone while I wait.
He recommended that we do three batches of the application and the exposure to the UV light. The pain was out of the picture when it comes to this.
The only thing I needed to endure, however, was how I had to keep my mouth open wide for the whole process. Good thing is that it also came breezy smooth due to the apparatus Doc Darwin used to suck the saliva my mouth produced during the procedure.
A painless experience
What's funny is how Doc Darwin was so shocked that I didn't feel even the slightest pain, even during the final batch. He shared how when he got his teeth whitened, he was crying just by the second moment his teeth were exposed to UV light.
Although I didn't feel a thing, he still gave me a prescription in case it hurt at night, which it never did. His explanation for this, as well as how my teeth didn't get so white after the procedure, is that it may be because my teeth have thick enamel. And, FYI, this isn't a bad thing since it made my teeth stronger.
Overall experience
All I can say about the whole experience of having my teeth checked and taken care of with VariaHealth is that it was amazing. Their clinic had all the necessary equipment and performed all the safety measures to make sure that everything goes smoothly.
Their clinic also felt very homey and safe—fully airconditioned, clean, absolutely smelled nice, and their staff can be described as very attentive.
Doc Darwin did everything on his part to make me feel comfortable. He also made sure that I am well-informed about the procedure and the other necessary information I need to know.
And of course, my mouth felt fresher than ever. They absolutely did the best job and I would highly recommend this to anyone who wants to have their teeth looked at and the other services that come with it.
If you have any questions or would like to make an appointment, please give them a call on (02)75051731. Also, feel free to message them on their official Facebook page.
They're located at Unit 2A, 61 Kamuning Road, Brgy. Kamuning 1103 Quezon City, Philippines.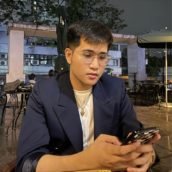 Raphael Garcia
Raphael is a person born between the generations of Millenial and Gen Z. He was produced by Cavite State University (Main Campus) with a bachelor's degree in Political Science. The lad has a fresh take on things, but can still stay true to his roots. He writes anything in Pop Culture as long as it suits his taste (if it doesn't, it's for work). He loves to wander around the cosmos and comes back with a story to publish.