7 Best Luxury Party Yacht Rental Services in Dubai
Are you planning to enjoy the Arabian Seas the Dubai way? When I say "the Dubai way," I mean luxury. The city of Dubai spells luxury, and what could be a better way to enjoy the Arabian seas than a luxury yacht? Therefore, you must book and spend some leisure time on a luxury yacht in Dubai.
However, if you have already decided but are confused about the yacht rental company in Dubai, take your cue with the ones below: 
Gold's Yachts 
They are a well-known name in the Yacht rental community and are known for their top-class services. Aside from yacht rentals, they also provide Jet Ski, banana boat rides, flyboarding, and donut rides. They have an experienced team that will cater to all your needs.
From parties to weddings or corporate events, they are a perfect choice. Their crew includes a waitress, DJ, two hostesses, and others. Your yacht will have safety insurance, so you do not have to worry about mishaps.
Even while partying or spending some relaxing time, there are BBQ facilities, drinks, speakers, food, and snacks. So your experience will be well-equipped with comfort and enjoyment. The rental price for their luxury boat rides is 750–4000 AED/hour. You can head to their website or visit their office for more information or offers.
Contact Details:
Elite Yachts
They are among the top 27 Diamond yacht fleets in the UAE, providing top-class luxury yacht service. We guarantee, theirs is the best luxury yacht experience across Dubai. They offer their customers high-quality yachts and the best experience.
Most of their luxury yachts have extra options like barbeque service, a chef, jet ski, champagne and other beverages, and even photo and video services. The company ensures that your experience with them is a memorable one. As a result, they go the extra mile to bring you all the comfort you need.
Contact Details:
Think One Yacht
If you are looking for luxury and beauty in one place,this company is the solution. Think One Yacht has one of the best luxury yachts in the Dubai marina. Their yachts are perfect for parties, occasions, corporate meetings, and some leisure time.
Whatever your needs and expectations are, they ensure that they are met. To enhance your yacht experience, they also offer dining and entertainment on board. Your yachts are stocked with all the necessary supplies all the time. You do not need to worry about the price. They have multiple options suited to your budget and needs.
Contact details:
Mala Yachts
Offering exceptional yacht services in Dubai, Mala Yacht is famous for organizing one of the best events and parties on their rented yachts. They are one of the best fleets of luxury yachts that offer complete customer satisfaction and are perfect for every occasion.
Apart from yacht rentals, they host a variety of activities on their yachts. Even if you can't afford a full-fledged rental, you can get a taste of what it's like to be on a luxury yacht. It includes dinners, photoshoots, and water sports. If booking for a special occasion or event, you can arrange for beautiful cakes, decorations, a red carpet welcome, etc.
Contact Details
Ask Yacht
This luxury yacht company was established in 2014 and has a fleet of five boats. They have a small fleet of yachts which helps them give enough attention to each one. The rental rates start at 1000 AED for two hours or more. The price varies according to the choice of yacht and the additional options you pick.
With more than 3000 satisfied clients, they are one of the best in their field. Watersports, DJ, limousine transfers, and other services are available. Their yachts come equipped with safety gear and supplies, a yacht kitchen and grill, clean towels and slippers, complimentary beverages, high-quality speakers, and other entertainment facilities.
Contact Details
Xtreme Yacht
This luxury yacht rental company has a vast fleet of twenty yachts ranging from 48 to 155 ft. You can choose from multiple options depending on your mood and choices. You can choose a sunset cruise, a romantic private cruise, or a deep-sea fishing expedition. They have the perfect luxury yacht facilities for groups as small as twenty people to two hundred. Xtreme Yacht Rentals will offer you the best luxury services at the most reasonable price without compromising either quality or comfort.
Contact Details:
Yachts are a great way to enjoy the sea and ocean waves. What can be more beautiful than an endless horizon over the edge of the ocean? The luxury treatments with amazing food and wine enhance this experience. Therefore, the list above will be helpful for you. To make it easier for you to contact these companies, we have also added the contact links.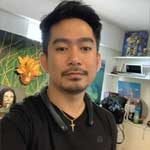 Josh Austria
Aside from being a businessman, Josh Austria has been working in PR and media industry for more more than a decade. From his years of experience as the Marketing and Advertising Head of Village Pipol Magazine, he has built strong relationships with creative people, brands, and organizations.