"All I ever wanted was for Juli Baker to leave me alone. It all began in the summer of 1957, before the start of second grade. For me, it was the beginning of what would be more than half a decade of strategic avoidance and social discomfort."

Bryce Loski, Flipped (2010)
The Flipped (2010)
Can we really forget about our first love? Maybe, or maybe not, especially when you have seen them growing up. Yup, literally just around your neighborhood, a few steps away from your house. Just like how Juli Baker, Bryce Loski, and their love-hate relationship were in the film, Flipped. Released in 2010, Flipped is a romantic comedy-drama directed and co-written by the American actor-filmmaker Rob Reiner alongside Andrew Scheinman. It is a movie adaptation of the 2001 young adult novel with the same name authored by Wendelin Van Draanen.
Set in the 1950s, Flipped centers on the alternate narrations of the two main leads Juli Baker and Bryce Loski during their many unforgettable encounters. The moment their eyes met, Juli knew it was love that she felt. But then, Bryce never felt the same. It was more of a series of annoyance and discomfort rather, since the 2nd grade. To cut it short, everything seemed chaotic for the two of them. The movie, Flipped, tells us about how opposites can really attract.
Where are Juli Baker and Bryce Loski now?
Madeline Caroll as Juli Baker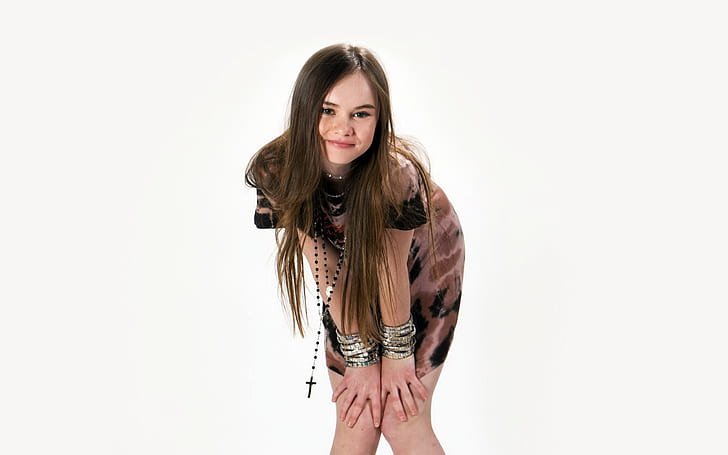 Madeline Caroll, who portrayed Juli's character, is an American actress born and raised in Los Angeles, California. At such an early age, who would have thought that setting foot in the entertainment industry would bring her multiple opportunities? After Flipped, she starred in different films that contributed significantly to her acting abilities. These include The Magic of Belle Isle (Willow O'Neil), Shit Italian Moms Say (Rosalie), I Can Only Imagine (Shannon), God Bless the Broken Road (Hannah), and Destined to Ride (Lily Davidson), just to name a few.
The films in which the actress appeared benefited from her degree in pre-production, production, and screenwriting. But what is more admirable in Madeline was how she never compromised her beliefs and values in making all these. Since then, she consistently converses about her faith in whatever gathering she has to attend. As a faithfully committed Christian, Madeline made certain of how our Creator can tremendously shower us with His love.
In a 2018 CBN News' Studio 5 article, the young actress inspiringly expressed:
"I don't believe God would give you something that you wouldn't be able to use for his glory. I don't believe you have to compromise who you are as a person in order to do what God has called you to do."

Madeline Caroll, 2018
Although Madeline has primarily concentrated on acting gigs throughout her life, she has also dabbled in many relevant areas. Now 26, she continues to strive in being a Christian filmmaker, delving deeper into the roles way too challenging. Apart from being a Hollywood actress, Madeline is successful in venturing into the process of producing and writing films. She also created her YouTube channel dated 2019, with only two videos now that are posted.
Callan McAuliffe as Bryce Loski
Meanwhile, Callan McAuliffe, who has taken Bryce's persona, is an Australian native, born and raised in Sydney. He already starred in several films and television series, as he commenced his acting profession in 2004. I Am Number Four (Sam Goode), The Great Gatsby (Young Jay Gatsby), and The Walking Dead (Alden) were among the previous projects he starred in. Further, it was in 2014 when Callan won the Best Performance in a Feature Film – Supporting Young Actor for his The Great Gatsby work.
Besides acting, the young Bryce also took part in different initiatives that increase his involvement with the community. In 2013, Callan became the National Ambassador for United Nations International Children's Emergency Fund (UNICEF) Australia. Not only that as he served as the Youth Ambassador of one non-profit organization named Wolf Connection situated in California. Up to this date, Callan McAuliffe is still actively doing various life-saving works.
The moment he became the UNICEF Australia's National Ambassador, he told:
"It is an honor to be invited to be a National Ambassador to UNICEF Australia and so important that is at a time where I can really contribute. My friends, the actors I work with, and I, all have shelter, food and family. We need to help the children who are without these things."

Callan McAuliffe, 2013
In 2018, the actor took to his Instagram account to that he had released his novel titled The Hill Ghost. With his father–author and journalist Roger McAuliffe–as the illustrator, Callan's book has physical and electronic versions made available depending on the reader's preference. He also revealed how he has been proud of writing this masterpiece. Regardless of how the people purchased the book, Callan felt "chuffed" with knowing that his creation "made it all over the world."
Although it had scenes that are somehow cliché, the coming-of-age story Flipped brought comfort and familiarity as it engaged with the audience. The two actors who played the part of Juli Baker and Bryce Loski, namely Madeline Carroll and Callan McAuliffe, respectively, were able to capture the hearts of many. Besides their slow-burn romance, they have revived the memory of our pure and innocent love, even after twelve years already that have passed.
Arvie Amistoso Salosa
Arvie is a free-spirited woman who consistently embodies a person's character of wanting to explore things and life in general. She loves to establish a deeper connection with herself and others through her fondness for writing and music. No matter the circumstances, Arvie hopes to be remembered as a positive experience, with nothing but love for all the people she crosses paths with.