16 Shades of barenbliss: What BNB Lip Shades You'll be Wearing this Season?
We bet many of you totally agree that in terms of lip products, choosing the right shade that works well plays a big role in your overall look. In this article, we'll show you the 16 shades of barenbliss' Lip Product Collections: From our Peach Makes Perfect Lip Tint to Full Bloom Matte Tint, and Kiwi Tin Tint. So you better read this one until the end, because you just might find the right shade for yourself.
THE REDS
Paradise Found
This shade from the Peach Makes Perfect Lip Tint is best for all the guys and girls out there who just wants to make their lips look plump and fresh. If you want to achieve that Korean-inspired Gradient Lips, this one is for you.
Fresh Dawn
This Soft Pinkish Nude Shade is perfect for those who want to achieve a neutral look because it's more natural looking and fits any skin tone!
Sunny Rose
Another neutral shade from the Full Bloom Matte Tint line is 04 Sunny Rose. It is the perfect shade choice for when you want a lip color that isn't too subtle or too bold either. It pairs perfectly with a smokey eye makeup look.
Pinky Lucky
From the Kiwi Tin Tint collection, we got this Pinky Lucky, perfect for those who wanted to make their days fun and light.
THE REDS
Take Change and Never Settle
Wanting to look bold and brave this season? Well, these two shades of the Peach Makes Perfect Lip Tint will work well on you. Day or night, you can definitely work this out!
Ruby Daisy
This kind of lip shade is usually worn by flight attendants, it's vibrant but it's not too much. You can also wear it to a dinner date with your significant other.
Reddy Ready
Ready to take your fearless journey to the next level? This shade of Kiwi Tin Tint has got your back! It may look like a dark shade, but if you want to exude confidence and bravery, then this one is for you.
THE NUDES
Good Vibes
This Nude shade of Peach Makes Perfect Lip Tint is perfect for a coffee date or even for those who are hustling at work. Be a boss lady with this shade! It's Perfect!
Sassy Season
This shade is called Brave Rosy Brown. Do you want a pretty matte lip that isn't exactly nude brown or pink? Well, this one is definitely made for you!
See Also
Brown Chilly
This Kiwi Tin Tint Shade will work well with a winged eyeliner. This crisp-looking shade can make your overall look just right.
THE PEACHES
Pretty Please and Brave Enough
These two shades will never go out of style. They are perfect for a Pinkish undertone and at the same time for those who wanted to achieve Paul Unating's Angelic Look.
Magical Mimosa
If you are going for a "No Makeup Makeup Look" this Mild Peachy Pink Shades works well. It will make you glow and fresh all throughout the day. It's perfect for Models who have Go Sees and even Young Adult's Office look.
Pollen Harvest
This Medium Pinkish Brown is perfect for those who have a medium skin tone. This warm shade's formulation does not settle into creases of your lips and it makes your pout look fabulous and flawless.
Peachy Smoochy
This mild-orange shade is perfect for a summer getaway makeup look because it will give you that sunkissed look.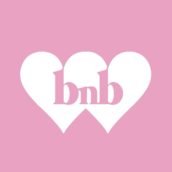 BNB Team
𝒃𝒂𝒓𝒆𝒏𝒃𝒍𝒊𝒔𝒔 (bnb) Beauty Lab was founded by the best scientist to create innovative products. Based on its scientific and pure formula, barenbliss combines natural and scientific ingredients, it removes all harmful ingredients and created the pure 𝑩+𝑵+𝑩 formula to create a new lifestyle that is suitable for all skin types, making this brand a makeup and skincare hybrid.