"Buy Yourself Flowers": Easy barenbliss Glow Up Look
"I don't want to leave you, I didn't want to lie. Started to cry but I remember I.."
When you just came out of a toxic relationship or you just simply choose to be single (as an independent individual), I bet Miley's Flowers is your anthem. And what better way to match this badass attitude with barenbliss and the ultimate glow up look? YES, you can buy yourself flowers! And definitely you can love yourself better than anyone!
barenbliss is known for being the go-to brand for a "no-makeup makeup look" but let's try switching it up a little. We shall now create more alluring looks – a look that says, "I am strong. I don't need validation and I am kind to myself." 
The Ultimate Glow up Look:
barenbliss Base makeup
First, let's set up our foundation. You do not need much; all you need is either the True Beauty Cushion or the Light It Up Skin Tint. Priding itself to be a skincare-infused makeup, these products deeply care and love your skin unlike toxic people in your life. Its formula is breathable and blendable, and even if it's lightweight on the skin it has medium to high coverage.
Cheeks
Cry all you want, wipe your tears, these will stay on your face because it is also sweatproof and waterproof. 100 % a reliable base makeup that will give you that airbrushed like finish for up to 24 hours!
We do need to add a little blush on there too. A pinch of bloom, with barenbliss Kiwi Lip and Cheek Tint. Inspired by painters with their paint tins everywhere, thus the cute design. You need not to worry about losing it (just like all the people that don't deserve you) you can easily put this on your bag as key chain or even as belt accessories. No matter where you, no matter what you do, these Kiwi Tints got you!
Eyes
Now that we got the face covered, let's emphasize your eyes with the barenbliss Better Than Magic Eyeliner. This one is so underrated, but it is to die for. It is very easy to use, and one glide is enough to make the statement. It is also waterproof so no need to worry about the smudges, this eyeliner does not allow black tears.
Fun fact: It was inspired by a young woman who is ready for a new chapter in her life. Thus, best take it as a sign to get it. 'Cause we are rolling with the punches.
barenbliss Lips
Lastly, we gotta seal this look with barenbliss Full Bloom Matte Tint. Pigmented shades that sit comfortably on the lips. Just like all the barenbliss products, this too, contains ingredients that nourishes your lips. No matter what mood you're in, you can express it with these 6 shades: 
So, show yourself a little more love, buy yourself those flowers and slay this glow up look!
Avail these items now at any Watsons Store and at any barenbliss official E-Markets: Shopee Mall, LazMall, or TikTok Shop!
For more BNB content, feel free to visit our social media pages: Facebook and Instagram. You can also join the barenbliss Viber Group for more exclusive announcements and giveaways, click here: BNBae Viber Community
See you there, BNBaes!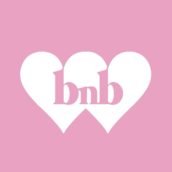 BNB Team
𝒃𝒂𝒓𝒆𝒏𝒃𝒍𝒊𝒔𝒔 (bnb) Beauty Lab was founded by the best scientist to create innovative products. Based on its scientific and pure formula, barenbliss combines natural and scientific ingredients, it removes all harmful ingredients and created the pure 𝑩+𝑵+𝑩 formula to create a new lifestyle that is suitable for all skin types, making this brand a makeup and skincare hybrid.