The Miss World Philippines 2021 competition is upon us. With July 11 fast approaching, I realize that, indeed, our country produces such beautiful breeds of gifted pageant contestants.
The official list of Miss World Philippines 2021 candidates has already been released. In great anticipation, I have picked my favorite candidates! Though every contestant has an equal winning chance, this list only shows which candidates I personally root for.
Presenting My Top Picks for Miss World Philippines 2021
I consider these six wonderful women as my prime picks for Miss World Philippines. Like pearls of the orient, these women show us what it means to be strong, courageous, and unique.
Moreover, each of them possesses their own beauty, wit, and charm. These are all traits that would make them stand out not only as beauty queens but also as advocates for social issues!
In this listicle, I also focused on the qualities they have that make them perfect for the title of Miss World Philippines 2021.
Ganiel Krishnan
Ganiel is a 26-year old half-Indian and half-Filipino beauty queen, actress, and ABS-CBN sportscaster. She was crowned as the Mutya ng Pilipinas Asia-Pacific last 2016. She also won 2nd runner-up titles for Miss Asia Pacific International 2016 and Miss Manila 2016.
Why she's perfect for Miss World Philippines 2021: She is the perfect mixture of brains and goddess-like beauty. Plus, her past experiences in pageantry make her a well-seasoned candidate. She has that powerful Pia Wurtzbach vibes which put her at an advantage!
Tracy Maureen Perez
Tracy is a 28-year old beauty queen and model from Cebu City. She holds the title of Binibining Cebu Charity 2018. Last 2019, she finished in the top 12 in Miss World Philippines. She also represented Cebu City during the Miss Universe Philippines 2020 and won Best in Swimsuit Photo and Miss Photogenic.
Why she's perfect for Miss World Philippines 2021: She has an innate allure with a charisma to match. Her visual appeal is definitely one to keep in the books. Furthermore, she has proven herself as a viable holder of the Miss World Philippines crown with her past pageantry experiences.
Kathleen Paton
Kathleen is a 21-year old half-Aussie and half-Filipino actress and beauty queen. She is known for winning the title of Miss Manila 2018 and Miss Teen International 2017. She is a strong mental health advocate and serves as an inspirational influencer on social media.
Why she's perfect for Miss World Philippines 2021: With her sultry looks and innocent attitude, she emerges to be a candidate to watch out for. Moreover, she also has a great sense of humor as shown on her media accounts, which is a +1 for me!
Janelle Lewis
Janelle is a 19-year old Filipino-British actress and ambassador. She rose to fame as a fan-favorite of GMA's reality show, Starstruck, last Season Seven. Although she did not win the show, she was still signed up for her potential as a successful artist. She was seen at the Miss World Philippines screening last February at the RED Hotel.
Why she's perfect for Miss World Philippines 2021: Young, fresh and talented, Janelle will definitely stand out with her beautiful doe-eyed look. It also doesn't hurt that she has an attractive body and a nose line to die for.
Emmanuelle Vera
Emmanuelle is a 26-year old singer-songwriter and actress. She has starred in popular films and shows such as Idol (​2010), Wildflower (2017), and 100 Days to Heaven (2011). She is currently the Taguig representative for Miss World Philippines. As an influencer for women's empowerment, she also advocates strongly against human trafficking.
Why she's perfect for Miss World Philippines 2021: We love an all-around talent! Not only is she drop-dead gorgeous, but she also has a big heart for women empowerment! With her slim figure and sexy aura, she's definitely one of the candidates who's got this in the bag.
Joy Barcoma
Joy is a 21-year old freelance model and an Executive Assistant worker for two companies. Even while in college, she already won numerous crown titles, such as Miss PUP 2017, Miss Philippine Association of State Universities and Colleges (PASUC)-NCR 2017, Miss PASUC National 2017, and Miss Philippine Islands 2017. Village Pipol recently interviewed her on her aspirations and ambitions as a beauty queen.
Why she's perfect for Miss World Philippines 2021: This astounding fresh-faced beauty has a lot of drive and talent, which makes her a go-getter for the crown. With her dazzling figure and pleasing personality, she's one step closer to achieving another title for her pageant collection.
You can see the full list of the Miss World Philippines 2021 candidates here.  Don't miss the premiere on July 11, 2021!
Photos are taken from the candidate's own Instagram accounts: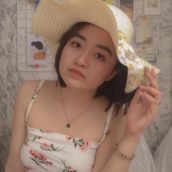 Llana Cabajar
An aspiring adventurist who aims to travel the world someday. Weird and poetic, a great friend for problematic rants and deep talks about life in general. Hit me up on my socials!