Nadine Lustre and TaskUs collaborate to stage the virtual concert, Nadine, Together With Us. This aims to raise funds to support displaced drag artists and the elderly gay community. It will be streamed through TaskUs' official Facebook account on Monday, June 28 at 6:30 PM. Twenty lucky TaskUs employees and fans will also get the chance to have a meet and greet with Nadine virtually after the concert.
Nadine, Together With Us virtual concert gives tribute to drag queens, elderly gays
Some members of the drag community will join Nadine on stage during Nadine, Together With Us. This becomes a huge deal as they became one of the livelihoods that the COVID-19 pandemic has heavily affected. Despite serving as "safe spaces" to many Filipino queer folks, drag performers halted operations. A loud and proud ally of the community, Nadine feels anticipated to perform some of her latest songs with famous Pinay drag queens Vinas DeLuxe, Lady Gagita, and Andy Crocker. These include White Rabbit, Seconds, Dance with Danger, Glow, Ivory.
Nadine Lustre said,
"I have always admired drag queens and the level of artistry that they put into every look and act. It's an art that only drag queens can pull off, so to lose them in the scene is also to lose a unique art form."

"I am very proud to be part of a cause and help amplify the voices of our queer community. To all members of the LGBTQIA+ community, I want you to know that you are loved and valued."
Nadine, Together With Us sets to raise funds for the Home for the Golden Gays Foundation, a non-profit organization that provides support and care for elderly LGBTQIA+ people. 
Interested donors may also donate to:
Account Name: Ramon C. Busa
Account Number: 5626764705
Corporate Name: Home for the Golden Gays, Inc.
The Home for the Golden Gays Foundation was founded in the 1970s by then Filipino LGBTQIA+ rights activist Justo Justo. The foundation also prompted the beginning of national discourses about important issues of the rainbow community.
Vinas DeLuxe shared,
"The Golden Gays were our forerunners. Many of them were already doing drag even before it became mainstream. They were also one of the first organizations to stand and speak up for our rights. So when we found out that this concert is also to raise funds for them, we immediately got on board."

"We want to raise awareness that this pandemic has also affected two vulnerable sectors of society––the elderly and LGBTQIA+ community. And with the Golden Gays, these two sectors intersect."
TaskUs remains the leading tech-enabled business services company delivering Digital CX, AI Operations, Content Security, and Consulting to the world's most innovative companies. The company has always felt proud of its diverse and inclusive culture and employee programs.
It has long been providing healthcare benefits to LGBTQIA+ partners, access to healthcare and insurance services for employees living with HIV. They also encourage their employees to use their preferred pronouns in both formal and informal settings, and having gender-inclusive restrooms and sleeping quarters. TaskUs also has an employee resource group. This, on the other hand, focuses on creating programs, organizing awareness and education events, and helping leadership craft policies related to diversity and inclusion.
Dan Nacarato, TaskUs Senior Vice President and Head for Southeast Asia said,
"At TaskUs, our people always come first. And this means striving hard to make all our sites—including our upgraded site in Batangas—a safe space for our employees to celebrate their true selves. We are very excited to have this virtual event to help amplify our support to our teammates and the larger LGBTQIA+ community."
TaskUs has nine sites in the Philippines: Quezon City, Taguig, Pampanga, Cavite, Bulacan, Rizal, La Union, Bohol, and Batangas. This sets to move into a new facility in Batangas City later this year. Exciting available roles in Lizzy's Lagoon (Batangas) and other TaskUs sites may be found here.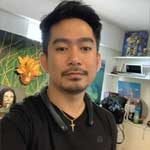 Josh Austria
Aside from being a businessman, Josh Austria has been working in PR and media industry for more more than a decade. From his years of experience as the Marketing and Advertising Head of Village Pipol Magazine, he has built strong relationships with creative people, brands, and organizations.