NEW TREND? Mascara cocktailing with barenbliss
We have recently learned about the different types of wands in the "barenbliss: Guide to the perfect mascara wand" article and now we are going to learn about mascara cocktailing.
Mascara cocktailing is all about layering multiple mascaras with different purposes. It may be for volumizing, lengthening or curling. If you combine different kinds of mascaras, you'll be able to design a mascara cocktail tailored to your liking.
This type of technique has recently trended on Tiktok but many makeup artists and experts have been using it for decades. So, no more gatekeeping! The secret to perfect lashes has been revealed.
That is just an example on how it works. Match the curved and plastic brush to pick up all the lash hair — to lengthen, separate and define them with a wire brush that is in an hourglass shape to add the volume and the drama.
Well, barenbliss got this rectangular brush that is best used for adding volume, thickness and length. I know mascara cocktailing is all about mixing different types of mascaras but who says barenbliss Roll to Volume Mascara can't have it all?
This mascara is enriched with jojoba oil that helps nourish your eyelashes. Moreso, it is waterproof, smudge-proof, clump-free and longwearing. Coupling this with another type of mascara will definitely make your eyes pop and beautiful with the perfect lashes!
See Also
Grab your very own Roll to Volume Mascara! Shop at any e-market platform like Shopee Mall, LazMall, or TikTok Shop.
And for more barenbliss content, feel free to visit our social media pages on Facebook and Instagram. You can also join the barenbliss Viber Group for more exclusive announcements and giveaways, click here: BNBae VIBER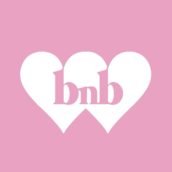 BNB Team
𝒃𝒂𝒓𝒆𝒏𝒃𝒍𝒊𝒔𝒔 (bnb) Beauty Lab was founded by the best scientist to create innovative products. Based on its scientific and pure formula, barenbliss combines natural and scientific ingredients, it removes all harmful ingredients and created the pure 𝑩+𝑵+𝑩 formula to create a new lifestyle that is suitable for all skin types, making this brand a makeup and skincare hybrid.