barenbliss Guide To The Perfect Mascara Wand
We all have our tried-and-true products, but when it comes to mascara, there are so many to choose from. I can go on and on about how important the formula and ingredients are for products to be considered good. Yet, what most of us don't know is how the actual wand or brush of the mascara makes a huge difference in the effect it gives our lashes.
While wands range in shapes and bristles, selecting one can be challenging. Thus, barenbliss listed down different mascara wands and when to use them to create your glam and magic:
Thick, Oversized Brush
Big eyes need a big brush. This oversized lash wand is perfect for curly and dense lashes. It will give you a full-volume look with the amount of product it carries you might be overwhelmed.
Long, Skinny, Fine-Toothed Brush
Self-explanatory, if you have a big brush you also have a long and skinny one! This mascara wand is perfect to separate your lashes one by one and can go deep into the roots of the lashes more conveniently.
Hourglass-Shaped Brush
If you have sparse lashes, this is the one for you! This wand with an hourglass-shaped brush with a mixture of long and short bristles helps with de-clumping and separating lashes!
Rectangular Brush
Last but definitely not least, is the rectangular brush. This wand simply has no flaw, unlike the others, best to use for adding volume, thickness, and length. Hence, this is also the perfect wand for the newest Roll To Volume Mascara by barenbliss!
See Also
Other than its perfect wand that fulfills your eyelash needs, the newest barenbliss Roll To Volume Mascara is waterproof, smudge-proof, clump-free, and long-wear. Plus, it is quick-drying and can last up to 24 hours. What more can you ask for?
Grab your very own Roll To Volume Mascara and shop barenbliss now at any e-market platform like Shopee Mall, LazMall, or TikTok Shop.
And for more barenbliss content, feel free to visit our social media pages on Facebook and Instagram. You can also join the barenbliss Viber Group for more exclusive announcements and giveaways, click here: BNBae VIBER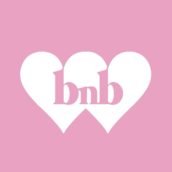 BNB Team
𝒃𝒂𝒓𝒆𝒏𝒃𝒍𝒊𝒔𝒔 (bnb) Beauty Lab was founded by the best scientist to create innovative products. Based on its scientific and pure formula, barenbliss combines natural and scientific ingredients, it removes all harmful ingredients and created the pure 𝑩+𝑵+𝑩 formula to create a new lifestyle that is suitable for all skin types, making this brand a makeup and skincare hybrid.