4 barenbliss Makeup Essentials perfect for any Makeup Bag
With the constant popularity of effortless and natural makeup looks, we can't deny that having the right makeup items in your beauty bag is a must on achieving any specific look you want. But whether you want a  Natural Makeup Look or a Full Glam Look, you stash these barenbliss makeup essentials in your makeup bag. From base makeup to lip products, barenbliss got you! 
1. Compact Powder
On a crisp day, you'll never go wrong with the right skin-based makeup powder. Be sure to choose the right shade, because it can really affect your overall look all throughout the day. To avoid a cakey look, just apply the right amount of compact powder once you're liquid-based foundation like the True Beauty Cushion or Light It Up Skin Tint already perfectly absorbed by your skin.
2. Fortune Cookie Eyeshadow
Add depth and color to your eyelid with this makeup item from barenbliss. I'm pretty sure you rarely heard about this product from the brand, and if you're not trying it yet, girl, your makeup bag is missing out, so be sure to add it!
3. Full Bloom Lip Matte Tint
If you wanted to try something new from barenbliss aside from the Peach Makes Perfect Lip Tint that was popularized by netizens on Tiktok, then this one's for you. You can choose from six different shades: 01 Fresh Dawn, 02 Magical Mimosa, 03 Pollen Harvest, 04 Sunny Rose, 05 Ruby Rose, 06 Sassy Season.
Better Than Magic Eye Liner
With just the right amount of pigment, you can already slay your look of the day. What's good with barenbliss' Better Than Magic Eye Liner is that it's not too dark and not too light.
Read an article from Tatler Asia by Clicking: Better Than Magic Eyeliners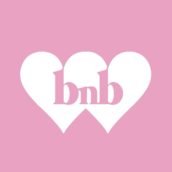 BNB Team
𝒃𝒂𝒓𝒆𝒏𝒃𝒍𝒊𝒔𝒔 (bnb) Beauty Lab was founded by the best scientist to create innovative products. Based on its scientific and pure formula, barenbliss combines natural and scientific ingredients, it removes all harmful ingredients and created the pure 𝑩+𝑵+𝑩 formula to create a new lifestyle that is suitable for all skin types, making this brand a makeup and skincare hybrid.