4 Underrated barenbliss Products That Deserve The Spotlight
Sometimes there are hidden gems that get out-shined by diamonds. Likewise, barenbliss is known for its viral products that have gained love and attention here in the Philippines: The True Beauty Cushion; Fine To Refine Compact Powder; and the Peach Makes Perfect Lip Tint. However, in this article, we are placing the limelight on some underrated barenbliss products you can include in your makeup staples. Because who said that you have to be viral to be a good product.
Butter Rush Vitamin Lip Mask
Start your day with barenbliss Butter Rush Vitamin Lip Mask because who doesn't like buttery bouncy lips?! Pricing at only 199 Php, say bye bye to flaky lips with this lip mask.
Light It Up Skin Tint
barenbliss is known for their base makeup. The cushion is definitely the go to, but some of us are just not a cushion type of person. But did you know barenbliss also has a skin tint?! The Light Up Skin Tint is only 599 Php; it provides a breathable-matte finish and can last 24 hours with its skin-friendly ingredients!
Berry Makes Comfort Lip Matte
It's very hard to find a matte lip that's not drying or cracky on the lips. Good thing this berry scented lippie got our lips covered! Pricing at 399 Php the barenbliss Berry Makes Comfort Lip Matte will not only look good but it feels good.
K.O! Kombucha Omega Deep Cleansing Balm
After a tiring day, the last thing you want to do is to spend hours removing your heavy makeup. Finishing the list with a sure K.O – the K.O! Kombucha Omega Deep Cleansing Balm double layer nourishing K-Beauty balm that melts your makeup and dirt away in only 20 seconds! And leaves you with a perfectly clean and moist skin. This balm will only K.O the dirt and makeup but not your wallet because it's only 399 Php!
See Also
Shop barenbliss now at any e-markets: Shopee Mall, LazMall or TikTok Shop
For more barenbliss content, feel free to visit our social media pages: Facebook and Instagram. You can also join the barenbliss Viber Group for more exclusive announcements and giveaways, click here: BNBae VIBER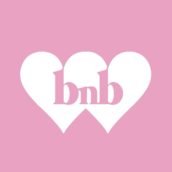 BNB Team
𝒃𝒂𝒓𝒆𝒏𝒃𝒍𝒊𝒔𝒔 (bnb) Beauty Lab was founded by the best scientist to create innovative products. Based on its scientific and pure formula, barenbliss combines natural and scientific ingredients, it removes all harmful ingredients and created the pure 𝑩+𝑵+𝑩 formula to create a new lifestyle that is suitable for all skin types, making this brand a makeup and skincare hybrid.