South Korean media outlets have revealed the special edition of In the SOOP on Tuesday, June 14.
In the newly announced spin-off called In the SOOP: Friendship Trip, the famous Wooga Squad is reported to get together to mark the show's third installment. It is expected to be broadcasted via JTBC and Weverse.
Wooga Squad consists of BTS Kim Taehyung, actors Park Seo Joon, Choi Woo Shik, Park Hyung Sik, and rapper Peakboy. The five who had mutual connections were introduced to each other and became close friends through the Korean historical drama, Hwarang.
In the SOOP returns in a special edition featuring the Wooga Squad
Meanwhile, In the SOOP is a hit reality series created by Big Hit Entertainment, now rebranded as HYBE Corporation. It features idols spending time in remote places as they take a break from their busy lives.
In its pilot edition containing two seasons, members of the multi-awarded supergroup BTS were the main cast. On the other hand, the South Korean boy band Seventeen also had their version last year.
Looking at the program's prior success, many are all eyes on the 2022 edition of In the SOOP, which is expected to follow the show's previous concept. Wooga Squad, as the participants will be doing fun and thrilling activities that are 'somewhere between everyday life and relaxation.'
After hearing this news, Filipino fans immediately brought the topic to Philippine Twitter trends with more than 20k tweets. While other updates are to be announced, excitement is fueled as the show premiere is said to come this July.
Are you also looking forward to watching the upcoming In the SOOP spin-off? Let us know!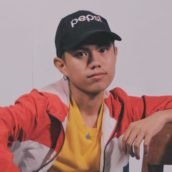 Renzneil Robles
Renzo is an introvert who prefers to do things at his own pace. Unlike most writers, he reads lazily. Watching Korean dramas at night is his constant source of comfort. Although oftentimes commended for being outspoken, he speaks better through writing than with his words.