BIGHIT MUSIC confirms military enlistment of BTS members
Photo from Music Mundial
Leading South Korean label BIGHIT MUSIC has confirmed the military enlistment of K-Pop boyband Bangtan Sonyeodan (BTS) members.
On October 16, BIGHIT MUSIC made the announcement through a post they released on their social media accounts. As their official statement says,
"BIGHIT MUSIC is proud to announce today that the members of BTS are currently moving forward with plans to fulfill their military service. After the phenomenal concert to support Busan's bid for the World Expo 2030, and as each individual embarks on solo endeavors, it's a perfect time, and the members of BTS are honored to serve."
The label also said that Jin, the oldest member, will initiate the enlistment process as soon as his solo project concludes by the end of October. Meanwhile, the other six group members (RM, J-Hope, Suga, Jimin, V, and Jungkook) plan to perform their military service "based on their individual plans."
Earlier in 2022, BTS announced their hiatus, although the bandmates focused on their solo commitments. One of their latest releases includes the music video for Yet To Come, which premiered in June this year. BIGHIT MUSIC emphasized the true intention behind the song.
"Yet To Come (The Most Beautiful Moment) is more than a track from their latest album. It's a promise; there's much more yet to come in the years ahead from BTS."
Lastly, the company and members of the global K-Pop sensation stressed their intentions for the group to reconvene around 2025. By then, all boys of BTS had hopefully completed their mandatory military service.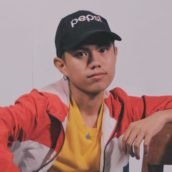 Renzneil Robles
Renzo is an introvert who prefers to do things at his own pace. Unlike most writers, he reads lazily. Watching Korean dramas at night is his constant source of comfort. Although oftentimes commended for being outspoken, he speaks better through writing than with his words.