barenbliss Must Haves For Your Valentines Date
Valentines is right around the corner and what's the perfect gift to your partner than simply just looking glam! Whether it may be a hiking date; beach date or even just a beautiful dinner date, your makeup has to be on point this February 24. And because the BNB team cares for you, we listed down some barenbliss makeup must-haves for your valentines date look!
True Beauty Inside Cushion
The first thing you will always need in every makeup look is the perfect base. Whatever the date may be, the barenbliss True Beauty Cushion will keep you looking fresh and protected with its 5 Korean flowers and SPF 45 ++.
Peach Makes Perfect Lip Tint
Nothing says valentines more than a glossy pink lip! Your special someone will surely be captivated with this peach scented tint that will make your lips look juicy and kissable all day! Our top shade for this valentines is definitely shade 01 Paradise Found.
Roll To Volume Mascara
Time to show those pretty eyes with the newest barenbliss Roll To Volume Mascara. This mascara will no doubt be the greatest wingman this valentines. Making your eyes pop, Your date will be mesmerized while you bat those lashes!
See Also
So what are you waiting for?! Make the Cupid's job easier and shop barenbliss now at any e-markets: Shopee Mall, LazMall or TikTok Shop
For more barenbliss content, feel free to visit our social media pages: Facebook and Instagram. You can also join the barenbliss Viber Group for more exclusive announcements and giveaways, click here: BNBae VIBER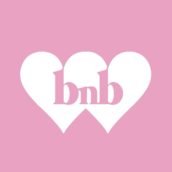 BNB Team
𝒃𝒂𝒓𝒆𝒏𝒃𝒍𝒊𝒔𝒔 (bnb) Beauty Lab was founded by the best scientist to create innovative products. Based on its scientific and pure formula, barenbliss combines natural and scientific ingredients, it removes all harmful ingredients and created the pure 𝑩+𝑵+𝑩 formula to create a new lifestyle that is suitable for all skin types, making this brand a makeup and skincare hybrid.