For some brands, celebrating Pride Month means publishing a statement of support and calling it a day. Deciding that support should be more tangible, no.1 intimate apparel brand Avon launched the Limitless Collection. It reigns as the country's first gender-neutral underwear as part of their pride initiative — and it's a win for everybody.
"Fashion encourages the youth to become more aware and involved. The younger generation nowadays is probably the most to advocate for change in various areas and aspects. One of these is body positivity for the LGBTQIA+. These causes can ignite the spirit of young people to push forth more inclusive fashion. Thus, they exert effort to be heard and protest."

An excerpt from the article Raphael Garcia wrote for the Village Pipol Magazine in partnership with Avon for their Limitless Collection
Avon's #ComeAsYouAre campaign was well received by the LGBTQIA+ community. It demonstrated how brands can go beyond in support of advocacies. Recently held in Singapore, it won Bronze for Best PR Campaign for Fashion & Apparel during the 2022 Marketing-Interactive PR Awards. It recognized outstanding campaigns in the PR and Communications industry across Southeast Asia, South Asia, and ANZ regions.
The campaign garnered over 22 million total impressions, earning more than Php16 million in media value. This has grown the brand's Intimate Apparel innovation segment by over 468%versus the prior year. It is just a peek at what can be achieved when advocacy meets tangible development.
For more details on #ComeAsYouAre and other advocacies from Avon Philippines, visit www.avon.ph. Let's all take the pride initiative!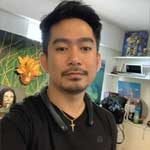 Josh Austria
Aside from being a businessman, Josh Austria has been working in PR and media industry for more more than a decade. From his years of experience as the Marketing and Advertising Head of Village Pipol Magazine, he has built strong relationships with creative people, brands, and organizations.