Piolo Pascual dives into bone-chilling killer priest role in 'Mallari'
Photo | Piolo Pascual (Instagram)
Filipino actor Piolo Pascual is ready to take the viewers into a riveting experience as he graces the silver screen for a serial killer-themed movie, Mallari.
Pascual has been confirmed to lead the horror flick, scheduled for release soon this year. The upcoming show is based on true-to-life events and will detail the life and work of Juan Severino Mallari.
Piolo Pascual is the serial killer priest 'Mallari'
In Philippine history, Mallari was a serial killer priest responsible for the deaths of as many as 57 individuals. He reportedly killed people to help with the healing of his bedeviled mother.
Additionally, Mallari believed that sacrificing the lives of church-goers would lift the curse that caused his mother's suffering. He was captured when his illness led to the discovery of numerous bloodstained items in his possession. As a result, many unsolved murders in his hometown in Magalang, Pampanga, were linked to him.
Following Mallari's arrest, the infamous priest was sentenced to death in 1840. He became the first Filipino executed priest before GomBurza in 1872. Furthermore, he was also regarded as the country's first documented serial killer.
For Pascual, Mallari will mark his first time depicting multiple roles in a horror movie. The film will consist of three timelines beginning from Spanish colonization (1851) to post-war (1950) and the present (2023). Pascual will portray a different character for each era.
On the other hand, earlier reports cited that the pre-production phase for the film was ongoing in April. The project is presented by Mentorque, under the collaboration of director Derick Carbido, writer Joaquin Enrico Santos, and producer John Bryan Diamante.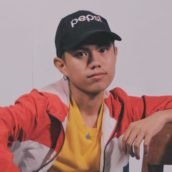 Renzneil Robles
Renzo is an introvert who prefers to do things at his own pace. Unlike most writers, he reads lazily. Watching Korean dramas at night is his constant source of comfort. Although oftentimes commended for being outspoken, he speaks better through writing than with his words.