Moira dela Torre addresses allegations of cheating, ghostwriting
Photo | Moira dela Torre (Instagram)
After keeping mum about the surrounding controversies, singer-songwriter Moira dela Torre has spoken up to defend her artistry and commitment to her previous marital life.
On Tuesday, May 30, Moira turned to social media to release an official statement responding to all the issues. She began by denying the claims questioning her worth as an artist, adding that she never imagined herself to be in the situation.
She remarked, "Despite the overwhelming circumstances, I feel a strong inner calling to stand up for myself and protect my integrity. I want to set things straight once and for all. Let me be clear: I have never employed a ghostwriter."
Moira then elaborated that she only worked with other "immensely talented artists" throughout her career. Hence, all her songs are creations that reflect her deepest emotions and experiences. She further challenged the allegations by affirming she could present proof.
"I am fully prepared to provide evidence that supports this truth, including screenshots of conversations and recordings of my songs." In doing so, the 29-year-old is confident she can "undoubtedly validate and disprove the harmful accusations" thrown at her.
Moira dela Torre denies cheating on Jason
Consequently, Moira tackled her supposed infidelity against her former partner, Jason Hernandez. She vehemently denied that she allegedly committed the misdeed.
"I did not cheat on Jason. It is unfair that I find myself in a position where I have to defend my name and even explain why I did not deserve to be cheated on."
Looking back, Moira and Jason tied the knot on January 2019 and got separated only after three years. The latter confirmed their split and admitted being "unfaithful" during their marriage.
On the other hand, Moira said she is presently focusing on her healing process despite the lingering trauma. She thanked her loved ones for their emotional support and for being an anchor amid the "turbulent moments."
Ending her statement, Moira shared positively that she would overcome all her challenges and emerge stronger than ever. She also expressed hopes of embracing "genuine and faithful" love again in the future.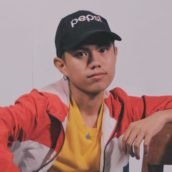 Renzneil Robles
Renzo is an introvert who prefers to do things at his own pace. Unlike most writers, he reads lazily. Watching Korean dramas at night is his constant source of comfort. Although oftentimes commended for being outspoken, he speaks better through writing than with his words.