You Ask We Deliver! New Year, New Shades! With barenbliss
When the barenbliss Fine To Refine Compact Powder was released it was an instant hit! Due to its Mask-proof promise, it became an essential for everyone. Because all of us were required to wear Protective face masks during the  Pandemic. Moreso, the Fine To Refine Compact Powder caught People's attention for Catering to the needs of the Filipino people. With its SPF 25++ and waterproof and transfer-proof claims which are perfect for the Philippines' Tropical weather! 
We Hear You BNBaes!
The Fine To Refine Compact Powder delivers everything you can ask for in a compact powder and with its formula so ''fine'' I can describe it as a Translucent compact powder! Unfortunately, the shades first released by barenbliss were quite limited, Seemingly not suited for all Filipina Skin tones. barenbliss received some Constructive Criticism from Netizens about barenbliss' shade range
Nevertheless, as a brand that listens and a brand that takes to heart all these Sentiments, WE HEARD YOU BNBaes! barenbliss' mission as a brand is to Advocate beauty in joy. Therefore, as part of their "New Year, New Shades, New BNB" campaign, barenbliss shows how they listen to our Consumers. With this, we present to you two new shades of the all-time favorite Fine To Refine Compact Powder! 
barenbliss new shades for the Fine To Refine Compact Powder are Formulated perfectly for the beautiful morena and kayumanggi skin tones.
#04 Medium Blossom Burst is a medium with neutral Undertones. While #05 Honey Deep Nectar is medium to Medium-deep with warm Undertones. All this in your trusted favorite compact powder formula!
True Beauty Inside Cushion
Aside from the new shades of Compact Powder, barenbliss also offers new shades for the True Beauty Cushion! barenbliss made it to a point to add more shades to fit more Undertones. Another exciting piece of news is  barenbliss is slowly transitioning its cushion to be Refillable! And for now, Refillable cushion will only be available for the new shades (#001 & #002)
See Also
Shade #001 Porcelain Summer Nectar is light with warm undertones and #002 Ivory Blossom Bud is a light to light medium with neutral undertones. These new shades are a lovely contrast to the first three shades that were released and would fit perfectly with Filipinas who got different undertones!
So, shop barenbliss now at any E-markets: Shopee Mall, LazMall or TikTok Shop!
For more barenbliss content, feel free to visit our social media pages: Facebook and Instagram. You can also join the barenbliss Viber Group for more exclusive announcements and giveaways, click here: BNBae VIBER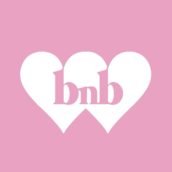 BNB Team
𝒃𝒂𝒓𝒆𝒏𝒃𝒍𝒊𝒔𝒔 (bnb) Beauty Lab was founded by the best scientist to create innovative products. Based on its scientific and pure formula, barenbliss combines natural and scientific ingredients, it removes all harmful ingredients and created the pure 𝑩+𝑵+𝑩 formula to create a new lifestyle that is suitable for all skin types, making this brand a makeup and skincare hybrid.