Attention, Filipino K-fans, it's confirmed! Some of your favorite Korean drama actors are coming to see you very soon. Hence, THIS IS NOT A DRILL.
From a handsome alien to a hottie webtoon character and a bad boy heartthrob of top-rated Korean television series, we know you not only recognize but yearn to see them in person.
Well then, ready your pockets and mark your calendar. These three most beloved oppas will be coming here to the Philippines:
Kim Soo-Hyun
You probably admired him playing Moon Kang Tae in the 2021 K-drama It's Okay to Not Be Okay. Or perhaps, you like him better as the leading man of My Love from the Star. Whichever way suits you do not matter, for Kim Soo-Hyun is now within your reach!
As the leading clothing line Bench informed the public, Kim will be holding a fan meeting titled One Extraordinary Day. It will happen this June 10 at the SM Mall of Asia Arena, with availing of tickets through shopping that went until May 30. Did you get yours?
Hwang In-Yeop
Who would not remember this bad boy image who stole everyone's heart? Peaking his popularity as the second male lead of True Beauty is the singer-actor Hwang In-Yeop. He has also taken roles in K-dramas like The Tale of Nokdu and 18 Again, to name a few.
This June 19, fans will have a chance to meet the 31-year-old through BYS Fun Meet. Apart from knowing it will occur at the New Frontier Theater, Manila, more information remains pending. BYS Philippines is a beauty brand that signed Hwang as its endorser in 2021.
SF9 Rowoon
Kim Seok-Woo, aka Rowoon, is an actor, model, and member of the K-pop idol boy group SF9. Recently, he starred in the Netflix-aired drama Tomorrow as a grim reaper. Prior to that, he earned the spotlight as the main character of the romantic school series Extraordinary You.
In a Twitter post by Globe Kmmunity, they revealed an exclusive fan meeting featuring the Korean Star. While other details are still unknown, the event is scheduled for June 26 this year. For further updates on how to join, fans can download the Globe One app.
So, which among these K-drama actors are you most excited to meet?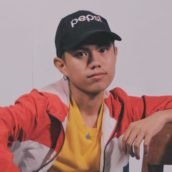 Renzneil Robles
Renzo is an introvert who prefers to do things at his own pace. Unlike most writers, he reads lazily. Watching Korean dramas at night is his constant source of comfort. Although oftentimes commended for being outspoken, he speaks better through writing than with his words.