Korean dramas are known for their anticipating stories, unique plots, and mostly, substantial take on relevant issues of the society. Furthermore, they make sure to create shows that are relatable, and whose impact lingers on the core of one's emotion. Hence, more reason why binge-watching them is like collecting memories we ought to look back after some time.
When it comes to the portrayal of friendship-themed shows, K-dramas are never missing out! There are a lot of squads we love and characters that made us difficult to forget once we get to know their history. Specially handpicked, we listed 9 of the best of them for you:
Crash Landing on You (2019)
This romantic-comedy series depicts the story of a South Korean heiress who fell in love with a North Korean soldier. And aside from their romance, this drama also showcased what real companionship is. Solid comrades who sure got each other's back even crossed national territories to prove trust!
Dr. Romantic (2016)
This medical squad is dedicated to saving lives together through their profession. Situated on the outskirts, Dr. Romantic pictures the admirable staff of Doldam Hospital. The drama teaches us the value of learning and gaining new perspectives from people we least expect to gain it from.
Fight for my Way (2017)
Friendship is the best foundation of romantic love— that is what the next squad imparts to us. Famously called 'Fantastic Four,' they are close associates-turned lovers from the hit show, Fight for my Way. They made us realize that despite tests and trials, true friends will endure and last.
Hospital Playlist (2020)
Doctors by career, a band ensemble by passion. That is exactly is our next entry, the iconic quartet from Hospital Playlist! Telling us a lot about growth and maturity, this series should be watched best by transitioning adults. They will prove to you that in maintaining connection, time is not an issue if you choose to be understanding.
Itaewon Class (2020)
Itaewon Class is the awaited comeback for actor Park Seo Joon after his last series in 2018. This Korean drama attained massive popularity not only because of him but of the essence of its story. It portrays friendship existing in a workplace and conveys the substantial message that differences should not matter among real friends.
Reply 1988 (2015)
Of course, we have the Ssangmundong Squad that is everybody's favorite. Hailing from a drama set in 1988 South Korea, we have these 5 best buddies plus their entire neighborhood included! The beauty of family, love, value of time, and youth—these are only a few of this drama's worth. Inspiring, sentimental, and absolutely, a must-watch.
Romance is a Bonus Book (2017)
Starring versatile artist Lee Jong Suk, this series opens backstage for us to see what happens inside a publishing company. It tackles the position of writers and literature in modern society while emphasizing the fundamental nature of family. Family is not only those related to us by blood but also those related to us by heart and passion.
Start-Up (2020)
A real friendship goal is when we talk about the trio of Samsan Tech. From the Korean drama Start-Up, they are college friends that dreamt together until they made the impossible happen. This squad showed us how sweet it is to savor happy moments with friends you spent the bitter times with.
Weightlifting Fairy Kim Bok Joo (2016)
Lastly, is our Team 'Swagg!' from the 2016 series, Weightlifting Fairy Kim Bok Joo. Watching these girls fool around is never tiresome as they bring us both fun and realizations. Yes, friends are not always perfect and sometimes they are flawed. But in the end, they are who we consider our 'home.'
What about you, are you proud of your friends? Tag your squad now!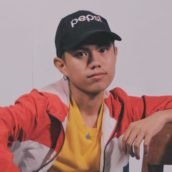 Renzneil Robles
Renzo is an introvert who prefers to do things at his own pace. Unlike most writers, he reads lazily. Watching Korean dramas at night is his constant source of comfort. Although oftentimes commended for being outspoken, he speaks better through writing than with his words.