Netflix orders Scott Pilgrim anime and brings back main cast including Michael Cera, Chris Evans, Brie Larson, and more
The geeks will indeed be happy as A Scott Pilgrim anime series has been ordered by Netflix, and get this, it will bring back the well-beloved 2010 film that has built a cult following throughout the years, Scott Pilgrim vs. the World.
Michael Cera will voice star as Scott Pilgrim and Mary Elizabeth Winstead will reprise her role as Ramona Flowers. Other returning castmembers include Satya Bhabha, Kieran Culkin, Chris Evans, Anna Kendrick, Brie Larson, Alison Pill, Aubrey Plaza, Brandon Routh, Jason Schwartzman, Johnny Simmons, Mark Webber, Mae Whitman and Ellen Wong. 
🚨🚨THIS IS NOT A DRILL!🚨🚨

Announcing Scott Pilgrim, an anime series voiced by the cast of the 2010 film!

It comes from executive producers Edgar Wright, Bryan Lee O'Malley, and BenDavid Grabinski and is animated by Science Saru. pic.twitter.com/8iyZuaj6eL

— Netflix (@netflix) March 30, 2023
The Hollywood Reporter exclusively broke the news of the anime series' development at Netflix a year ago.
Scott Pilgrim began life as a graphic novel series from writer and artist Bryan Lee O'Malley.
This comic book series was published by Oni Press from 2004 through 2010, and featured Scott Pilgrim, a slacker and a member of Sex Bob-omb. The comic was adapted by Edgar Wright, who directed Scott Pilgrim vs. the World in 2010.
The film illustrates Scott Pilgrim's battle against Ramona Flowers seven previous loves. Though the film didn't perform well at the box office, it was regarded as a cult classic.
"One of the proudest and most enjoyable achievements of my career was assembling and working with the dynamite cast of Scott Pilgrim," said Wright in a statement.
"Since the film's release in 2010 we've done Q&A's, remembrances and charity read throughs, but there was never the occasion to reunite the whole gang on an actual project. Until now … Original creator Bryan Lee O'Malley, along with writer BenDavid Grabinski, have conjured up an anime series of Scott Pilgrim that doesn't just expand the universe, but also … well, just watch it. I'm more than happy to announce that I have helped coax the entire original cast back to voice their characters on this epic new adventure. You are in for a treat."
Wright, who was an executive producer on Nickelodean's Are You Afraid of the Dark?, also serves as showrunner, writer, and executive producer along with O'Malley.
With Abel Góngora directing, Science SARU will provide animation for Netflix's series. It will feature original songs by Anamanaguchi and music by Anamanaguchi and Joseph Trapanese. Universal Studio Group's UCP division is behind it.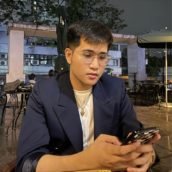 Raphael Garcia
Raphael is a person born between the generations of Millenial and Gen Z. He was produced by Cavite State University (Main Campus) with a bachelor's degree in Political Science. The lad has a fresh take on things, but can still stay true to his roots. He writes anything in Pop Culture as long as it suits his taste (if it doesn't, it's for work). He loves to wander around the cosmos and comes back with a story to publish.