IU dominates not just the digital charts but also the small screen. She has been one of the most popular soloists. Can I just say that IU sits on top when it comes to idol turned actress? I mean the range she's giving is just amazing. She can be a high school student, a cold-mysterious person, a manipulative, and everything.
So if you are looking for something to binge on, keep reading! I got you covered.
Five Binge-worthy K-Drama starring IU
Dream High
A drama of dreams. Dream High depicts the story of six students at Kirin Art High School. They aspire to be successful K-pop singers while navigating the difficulties of youth. IU plays the role of Kim Pil Sook. She has a lovely voice and perfect pitch. However, due to her appearance, she became discouraged to pursue her dream.
The Producers
"Producer," tells the realistic yet fictitious happenings at a South Korean public television station and the entertainment industry. IU portrays the role of the Ice Princess Cindy. She has an arrogant attitude and she can hide her emotions. IU stars alongside Kim Soo Hyun, Cha Tae Hyun, and Gong Hyo Jin.
Moon Lovers: Scarlet Heart Ryeo
Probably one of IU's most popular works. It revolves around Go Ha Jin who gets mysteriously transferred from the current day to the Goryeo Dynasty in 10th century Korea after a solar eclipse. To make matters worse, she gets trapped in the body of a young lady called Hae Soo. Her attempt to return to the present failed. She then decided to live as Hae-Soo, finding herself embroiled in the political and romantic drama of court life. Just a warning, after you watched the drama, you will be craving for another season!
My Mister
Ok, this drama is so underrated! This is a healing and slice-of-life K-Drama. Moreover, this is IU's best role. She played the role very well and she touched the hearts of the viewers. The story of three brothers living with the weight of life and a woman who has lived a rough life to heal their lives through each other. You will realize the reality of living an adult life.
 Hotel del Luna
"Hotel del Luna" is a fantasy drama involving a hotel wherein spirits reside. This is the story of Koo Chan Seong, a very elite hotelier who works as a manager at the Hotel Del Luna, which is dedicated to its customers and provides unique services to exceptional soul visitors with the eccentric and mean-spirited owner, Jang Man Wol (IU). You will surely love this drama and maybe the ghosts.
I hope this list helps you in a way. Enjoy watching!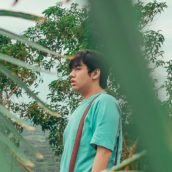 Ivan Royce Pedron
Ivan Royce is a journalism student from Cavite State University. Aside from being a writer, he is also a video content creator, photographer, and graphic designer. He likes to drink…. Coffee, tea, or maybe alcohol. Ask him for recommendations!