Three K-Drama starring Lee Joon Gi
With Lee Joon Gi's acting skills and visuals, it cannot be denied that he is one of the popular actors. He rose to fame when he starred in The King and the Clown. Lee Joon Gi is sometimes described as a "flower boy," which refers to a good-looking man with admirable qualities. The 39-year-old actor starred in both films and TV dramas.
If you are looking for more dramas starring Lee Joon Gi then better keep on reading!
Three K-Drama starring Lee Joon Gi
1. Flower of Evil
I can say that Flower of Evil would take you on a roller coaster of emotions. It will revolve around love and trust. What if you found out that your partner is a suspect of a crime? Flower of Evil will question the definition of love. Falling in love is like coming to a new world, full of surprises. I hope you will enjoy this suspense-thriller drama.
2. Lawless Lawyer
Lawless Lawyer depicts the story of Bong Sang Pil (Lee Joon Gi) after witnessing his mother's death. He determined that taking revenge was his primary mission. Sang Pil then decided to become a lawyer. He has become the has the lawyer with the highest winning rate. Lawless Lawyer is a heartfelt story about the true meaning of life and the importance of true justice.
See Also
3. Moon Lovers: Scarlet Heart Ryeo
Most likely you already know this drama. Lee Joong Gi played the role of the 4th Prince Wang So. He stars alongside IU in this drama. It is centered on Go Ha Jin (IU), who was suddenly transported from the present day to the Goryeo Dynasty in 10th century Korea during a solar eclipse. To complicate things, she becomes stuck in the body of a young woman named Hae Soo.
All of the dramas listed above are highly recommended. So I'm very sure that you will enjoy all of them.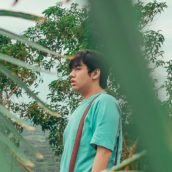 Ivan Royce Pedron
Ivan Royce is a journalism student from Cavite State University. Aside from being a writer, he is also a video content creator, photographer, and graphic designer. He likes to drink…. Coffee, tea, or maybe alcohol. Ask him for recommendations!