All week long, it's pouring rain! While most of us experience blackouts due to strong winds messing up electricity posts, we can afford to spend less time on our screens to save battery life. What better way to pass the time than to read a book – the old-fashioned way? Okay, so maybe you don't have physical copies of these books, but they can be easily downloadable as e-books, which are perfect for offline reading!
Nonetheless, whatever the reason is, if you're looking for some good titles to read, look no more!
I'll recommend some of the best classics to read during this stormy weather.
So snuggle up with a warm blanket, and let's begin with chapter one.
Chapter One: To Kill a Mockingbird by Harper Lee
As a kid, I didn't understand why there was so much hate against Tom Robinson. I read this when I was 9 years old. I found it sitting on my mother's table and I decided to read it. Like Scout, I was innocent against prejudice and racism. As I grew up, I reread it, and I understood how great a lawyer Atticus Finch really is. How Justice, despite being blindfolded, has a thin cloth covering her eyes. This is a great read to appreciate our society's progression, especially with the Black Lives Matter (BLM) movement. The book also reminds us of our childhood days and how our imagination always takes us on wild rides! I'd love to have a nest hole of curiosities too!
Chapter Two: The Adventures of Huckleberry Finn by Mark Twain
I loved reading this! I've always admired Huck's bravery to step out against his father's abuse and his friendship with Jim. Reading their adventures and escapades from various challenges will make you feel like you're there on a boat, floating down the Mississippi River. This book is the perfect read while stuck at home because we relate to Finn and Tom Sawyer in many ways. Longing for our own adventures, this book will take you on a wild journey through childhood, freedom, and racism too. I won't spoil too much, but the pig and rocks trick really bothered me as a child. Abuse makes you capable of doing that.
Chapter Three: Black Beauty by Anna Sewell
You'd think that a book about a horse's journey of being sold from one owner to another is boring, but think again! Black Beauty lets us see a perspective of what's it's like to have your life and others in the hands and control of people. As Black Beauty traverses through an array of owners, some kind, some cruel, some indifferent, we are brought to see how animals could think if they could talk. In the book, we experience the harrowing tales of other horses like Merrylegs, Ginger, and Sir Oliver. I actually read this book when I was a kid, so seeing an illustration of a dead horse on the back of a cart messed me up. The book teaches us to be animal lovers, and that's precisely what it did for me!
For now, read these three titles, and I'm sure they will take you on an exhilarating journey! Books give us the keys to other worlds. Even if we can't go outside physically right now, let our minds wander!
It's time we bring back the love for books and classics because they teach us a lot about the world we live in. Practice DEAR time in your homes! DEAR = Drop everything and read.
After all, that's enough social media for our lives, folks!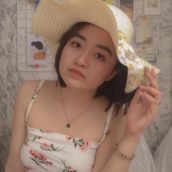 Llana Cabajar
An aspiring adventurist who aims to travel the world someday. Weird and poetic, a great friend for problematic rants and deep talks about life in general. Hit me up on my socials!