Facebook is one of the largest social media platforms in the world. Previously it was used for making new friends from all over the world and being socialized. Now, in today's world, Facebook is also a platform on which people can do marketing about their business and its services. As for the marketing, there should be a strategy to help you get the desired results.
However, some newcomers are unaware of any specific plan to start marketing for their business, so they make some mistakes. These mistakes are like an obstacle to their goal and lead to demotivation or failure of any business. In today's article, we would like to focus your attention on 6 mistakes to avoid with your Facebook Marketing.
This help guide will help you avoid the mistakes you are implementing in your process. You can not only correct your methodology but also increase your reach on Facebook.
Let's check out the mistakes you should avoid and help you strengthen your marketing skills for your business on Facebook.
1. Lack of Marketing Strategy
The most common mistake in Facebook Marketing is the lack of proper strategy. Generally, people start their marketing process without any plan or adequate knowledge. This mistake will waste your time and make your business weak and slow.
A proper strategy includes regular posts on specific periods, exciting content, relevant ads, and a tech team. Only posting will not get your reach on Facebook. It is mandatory to use everything as guidelines demand. Think like a reader or your audience, what they want from your business. What are their expectations, and then work on it with your team?
According to our research on some pages or groups on Facebook, people who don't have many likes tend to post irrelevant content which seems tedious and of no use. This is the mistake you should avoid while setting up your marketing strategy. Try to move ahead with the trend and be specific with your posts. Take help from tools like calendar, scheduling posts, and checking content quality. If you can avoid this mistake, you will surely gain popularity and user base on Facebook.
2. Running Too Many Ads
Advertisement is good if it can be done in a limited way. Stuffing unnecessary ads can be a cause of your lousy marketing. Running too many ads is one of the mistakes to avoid with your Facebook marketing. If you put ads with the same content frequently, this will cause a loss of interest. You will not get any reach or followers; instead, you can lose the value of your brand. Repetitive ads seem irritating and don't look suitable to the audience. So, it is imperative to avoid this mistake to increase reach on Facebook.
Now you must be thinking about how to avoid this mistake. There is a simple way to do that. Setup the custom schedule on your Facebook Ad Campaign to run the ads. With this scheduling feature, you can set your ad according to the relevant number of days so it will not be repetitive. It will be the best step to avoid the risk of over-exposure. You can not only gain popularity on Facebook but also increase the value of your business.
3. Targeting Audience Irrelevantly
When we think about posting, the first thing that comes to mind is to increase our reach on Facebook. It is very important to target the audience correctly to achieve the goal of your business. If you cannot do that, then there is no use for your content as it will not reach the people who will show interest. Understanding your audience and their needs is a vital step in the marketing process; generally, most people make this mistake. Now, let's come to the primary question of finding whether we are targeting the right audience.
You can go to Facebook Insights and find the traffic analysis on your page. You can get an idea of your targeted audience from there and use that in your marketing strategy. To understand the need of people, you can create some short quizzes or surveys. After implementing all these techniques, you can avoid this mistake in your Facebook Marketing.
4. Wrong Use of Hashtags
Hashtags play a crucial role to gain popularity on Facebook. If you are using irrelevant hashtags, they are not making you any profit. This will waste your time and effort completely. So, using the right and trendy hashtags that seem relevant to your content is essential.
Besides the irrelevant hashtags, you should also focus on their overuse of it. People think that if they use more hashtags in their posts, it will increase reach on Facebook; this methodology is entirely wrong and baseless. However, they can get the traffic with overuse of hashtags, but it will be only for some time, not a long time. So, you should not overdo it and pick only useful ones which will bring the right traffic to your page.
5. No use of Pictures or Videos
The interesting post includes pictures and videos, making them creative and exciting to read. The audience can easily connect with these posts instead of the simple ones. It is a general mistake that should be avoided with your Facebook marketing. To gain popularity on Facebook, posts should be creative with short videos or attractive pictures.
Now, let's come to a solution to this mistake so you can avoid it in the future. Create posts with relevant images, and you can edit them with any editing software to make them more attractive. For the short videos, you can make a few reels by yourself or use editing to show your content efficiently. Doing this will get you more engagement on Facebook and the maximum views to promote your business.
6. Not Responding on Time
Facebook has a feature where a business owner or influencer can connect with their audience directly. It is a big mistake when you are doing everything right as per your marketing strategy but not responding to the messages on time. The audience will lose interest when they do not get the answer to their question. It seems a tiny thing to many people, but the effect of this mistake can cause your page a considerable loss. So, it is essential to avoid the error on time.
To avoid this mistake in the future, you can set up a scheduled response so they can get an auto-response for the time being if you are busy with something else. Doing this will help you gain popularity on Facebook and make your page more efficient.
Conclusion on Facebook Marketing
We have explained 6 mistakes to avoid with your Facebook Marketing. These obstacles will not grow your page and bring engagement, so avoiding them is essential. A proper Facebook marketing strategy and a well-developed team can do this without issue. So, before starting the marketing, do complete research and identify the need of your audience.
Facebook Marketing is straightforward if you have all the required knowledge and skills. You can also polish your skills while performing all the responsibilities, so keep doing that, and there will be no mistakes. Engagement on any page can come very quickly but keeping it stable would be a big task; we have suggested these mistakes to avoid for your Facebook marketing.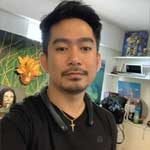 Josh Austria
Aside from being a businessman, Josh Austria has been working in PR and media industry for more more than a decade. From his years of experience as the Marketing and Advertising Head of Village Pipol Magazine, he has built strong relationships with creative people, brands, and organizations.