It's all About the Base, It's all About the Base, Y.O.U Beauty Shares The Importance Of A Good Makeup Base
Every day we see a lot of people using make-up around the world. It may be to enhance one's features, accentuate one's natural beauty, or encapsulate our statement on beauty. Whatever the reason why you put make-up it is important to start with a good healthy canvas.
Whether you are going for an effortlessly no-makeup look or leaning towards bold and playful make-up trends, the best starting point to achieve any look is a good base make-up. Base make-up helps to equalize the color of our skin and adds radiance to our skin. It also helps to smoothen our skin and emphasize the colors and pigments that we add to our faces to complete our look.
Y.O.U Beauty believes in the importance of having good and healthy skin as the base of a great make-up look. That's why the brand continues to deliver skincare-infused cosmetic products that will deliver pigment while providing our skin the nourishment it deserves. Here we run down a simple and easy guide to work on your base make-up to achieve the look that you are going for.
1. Prep Your Skin
It is important to first prep your skin, before applying your base make-up, this will keep your skin hydrated and moisturized for a supple and less patchy makeup look. Choosing a moisturizer with ceramides can help to lock in moisture. Y.O.U Radiance Up! Deep Moisturizing Cream is a choice of moisturizer as it doesn't only moisturize your skin but it also strengthens and supports skin barrier function thanks to Ceramide 1-3-6.
2. Color Correct
If you have dark circles, acne marks, and dark spots it will help to apply a color corrector first before putting your foundation. Color corrector helps to neutralize and balance out skin discoloration that concealers and foundation may not completely cover. Y.O.U Cloud Touch Correcting Concealer Palette is a multi-functional creamy concealer that provides two corrective colors and two concealer shades that can correct and conceal blemishes. It also has Ceramide and Centella Asiatica that help to hydrate and improve the skin barrier.
3. Apply Foundation
Finding the right shade for your skin tone can make all the difference. Swatch your foundation first on your jawline if it blends on your skin you've found your perfect match. If you are also looking for a light to medium coverage foundation Y.O.U Cloud Touch Blurring Skin Tint may work for you it is a lightweight skincare-infused blurring liquid foundation designed for acne prone skin, enriched with Ceramide and Centella Asiatica Extract that instantly delivers soft-focused skin filter effect.
4. Conceal
If you still have blemishes that are visible after putting on a foundation, a good concealer can help give your skin that flawless look. Apply Y.O.U NoutriWear+ Complete Cover Concealer on areas that need extra coverage like under the eyes and dark spots. It is formulated with advanced Litestay™ technology, Immortelle C-lock Essence, and Centella Asiatica to boost skin elasticity, hydrate, and calm skin.
5. Set
Setting powder helps your makeup base to last all day, it can also help to control excess oil, give your base extra coverage, and add radiance to your face. Y.O.U Noutriwear Airy Fit Loose Powder can help to prolong you makeup and control sebum up to 24H. It has Centella Asiatica and Immortelle Flower Extract that helps boost collagen production and hydrates our skin.
6. Lock
Makeup setting spray can help your makeup to look on point, it also helps you to prolong your makeup base and prevent it from sliding and creasing. Furthermore, Y.O.U NoutriWear+ Makeup Stay Lock Mist is a nourishing setting spray, with a film-forming ingredient Filmexel®, Sodium Hyaluronate, and Immortelle C- lock Essence, effectively helps lock in makeup for up to 12 hours.
It is important that we take care of our skin, whatever our reason in putting on makeup always remember that a good skin starts with proper skincare routine. Also, check out the latest products and offering from Y.O.U Beauty through @youbeauty_ph on Instagram and Tiktok, get the latest deals on our official stores in Shopee, Lazada,Tiktok Shop or visit select Watsons, SM Beauty, Robinsons Department Store, Metro Retail, LCC Department Store, Gainsano Capital Group, Prince Retail Group, KCC, Mart one and The Landmark.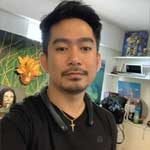 Josh Austria
Aside from being a businessman, Josh Austria has been working in PR and media industry for more more than a decade. From his years of experience as the Marketing and Advertising Head of Village Pipol Magazine, he has built strong relationships with creative people, brands, and organizations.