Vinyl records outperform CDs in the US for the first time since 1987
Photo by Matthias Groeneveld/Pexels
Vinyl records had been considered to be very dated since the arrival of the CDs in the 1990s. Today, however, with the rise of people's love for vintage and the idea of a vinyl player, according to a new report, its sales outperformed CDs in the US for the first time since 1987.
In a post on Medium, RIAA Chairman and CEO Mitch Glazier said that last year's vinyl record sales demonstrate that vinyl is "cementing its role as a fixture of the modern music marketplace."
"Music lovers clearly can't get enough of the high-quality sound and tangible connection to artists vinyl delivers," Glazier said, "and labels have squarely met that demand with a steady stream of exclusives, special reissues, and beautifully crafted packages and discs."
Just over 41 million vinyl records were sold in 2022, to the tune of $1.2 billion (PHP 66 trillion). Only 33 million CDs were sold, amounting to $483m. It was the 16th consecutive year of growth for record sales, about 71% of physical format revenues.
Recorded music revenue in the US grew for the seventh consecutive year. In fact, it reached a record high of $15.9bn.
According to the report released by the Recording Industry Association of America (RIAA), overall, revenue for recorded music in 2022 increased by 6%. This is driven largely by streaming but also by physical music format sales.
The report found that revenue for physical music formats has steadily risen over the years. It is marked by a "remarkable resurgence" in 2021 after being muted by Covid-19 in 2020. Physical music revenues as a whole were up 4% last year, propelled by vinyl records. It saw a 17% increase. On the other hand, revenue from CDs fell 18%.
Physical copies of music continued to perform better than digital downloads, the report found. Seeing yet another decline in revenue, it dropped by 20% to $495m.
This becomes a stark contrast from the peak popularity digital downloads once held. It had made up 43% of recorded music revenues in 2012. With this, downloads have plummeted to just 3% last year.
Streaming nowadays indeed grew powerful and from its revenue, which includes "paid subscriptions, ad-supported services, digital and customized radio, social media platforms, digital fitness apps and others," it grew 7% to a record high $13.3 billion (PHP 732 trillion). It accounted for 84% of total revenues.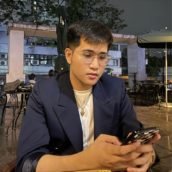 Raphael Garcia
Raphael is a person born between the generations of Millenial and Gen Z. He was produced by Cavite State University (Main Campus) with a bachelor's degree in Political Science. The lad has a fresh take on things, but can still stay true to his roots. He writes anything in Pop Culture as long as it suits his taste (if it doesn't, it's for work). He loves to wander around the cosmos and comes back with a story to publish.