Museum of Gloucester still affected by 2021 cyber attack to this day
Photo from Pixabay/Pexels
More than a year after the initial breach, a cyber attack still stops a museum from accessing its artifact database.
In 2021, Gloucester City Council was hit by hackers. This caused benefit payments, planning applications, and house sales to be all delayed. A council report has now revealed the Museum of Gloucester is still being affected by the cyber incident.
The museum's database had been used to create exhibitions at the venue. Council officers first became aware their systems had been compromised on 20 December 2021.
Malware is software that is specifically designed to disrupt, damage, or gain unauthorized access to a computer. Well, it had made it onto the museum's systems.
Meanwhile, according to the Local Democracy Reporting Service, the harmful software was embedded in an email that had been sent to a council officer.
Gloucester City Council has had to rebuild all of its servers as a result of the attack. It has been linked to Russian hackers. The latest estimate suggests the bill to the taxpayer is approaching the £1m mark.
Council officers said the museum's access to the collection database was "rather fundamental".
Opposition leader Jeremy Hilton said:
"It is very worrying that in a council report it was mentioned that the museum services had not had access to its collections database, hindering important investigation into the city's historic monuments. I hope this important information isn't lost forever or that officers will not have to spend their valuable time inputting data all over again."
Andy Lewis, culture and leisure cabinet member, said he believed no records had been lost.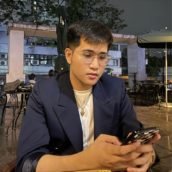 Raphael Garcia
Raphael is a person born between the generations of Millenial and Gen Z. He was produced by Cavite State University (Main Campus) with a bachelor's degree in Political Science. The lad has a fresh take on things, but can still stay true to his roots. He writes anything in Pop Culture as long as it suits his taste (if it doesn't, it's for work). He loves to wander around the cosmos and comes back with a story to publish.