The government is making the driver's license application process stricter now. According to Memorandum Circular 2019-2176, new drivers must undergo a 15-hour theoretical driving course program before applying for a student permit. But what is this is all about?
To gain more knowledge before hitting the road
Through this new process, the Land Transportation Office (LTO) wants to make sure that they are giving licenses to individuals with more than average driving skills. Aside from that, they also should have a broad knowledge of road safety and driving laws. The agency officially launched the theoretical driving course as a requirement for the applicants. It means that those who are applying to get a new license must complete it first before they can have a practical exam. The curriculum is divided into classroom/theoretical instructions and actual driving sessions. After each session, there will be a written exam for 30 minutes.
De Guzman explained, "They have to undergo a series of seminars, they have to take and pass the written exam and to have the actual or practical driving. It is in line with our road safety advocacy. Very strict ang implementation natin pag once na makakuha sila ng driver's license, kailangan, they are fully equipped with all the knowledge which are required from them."
A new public facility for learning and practice
In line with their goal, LTO built a new Driver's Education Center (DEC) in San Fernando, Pampanga. In this establishment, student-driver applicants can take Theoretical Driving Courses for free. This facility features two lecture rooms where applicants can complete the 15-hour lecture requirement.
Also, there's a room wherein they can take exams to acquire the completion certificate. Lecturers are going to supervise those examinations while test questionnaires will come in sets to prevent cheating among test takers. LTO guaranteed that there will be a tight security check within the facility to prevent fixers.
The Driver's Education Center in Pampanga has a small maneuvering track inside that applicants may use for practice for free. But LTO pointed out that it will not conduct PDCs or award certificates in the facility. Applicants should still head to LTO-accredited schools or establishments.
What are your thoughts on this new driving course requirement?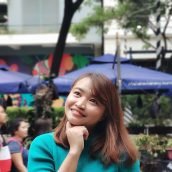 Queenie Lastra
Queenie Lasta got her bachelor's degree in Communications Research from UP Diliman. In her free time, she likes to read thriller novels, psychology books, and mangas. She believes in the importance of grit, hard work, and passion to become a great writer in the future.