Living in a crowded, bustling city can be suffocating and tiring. Sometimes, a quick road trip or getaway is necessary to regain one's energy or calmness amidst the chaos from the pandemic. If you're looking for an escape to nature without risking your safety, Tagaytay might be your best choice!
Tagaytay is now open but you must still follow health protocols
Many of us miss the feeling of being able to travel and unwind with the stuck-at-home situation for several months. Thankfully, Tagaytay is now opening its doors to tourists as it now does not require a travel pass. With just a two-hour drive from Manila, you can enjoy the cool breeze, scenic views, and the mouthwatering bulalo.
In an interview, City Administrator Gregorio Monreal confirms the news by saying, "Yung mga gustong pumunta sa Tagaytay ay hindi natin puwedeng mapigilan, welcome sila sa atin pero kailangan nilang sumunod sa minimum public health standard". Yes, we can still travel to this city even though it is under MGCQ while Metro Manila is under the stricter quarantine with GCQ. Under GCQ and MGCQ, if one wishes to travel between provinces or regions,  they must secure a travel pass from their respective LGUs.
Health declaration is enough
Securing a travel pass is no joke. To get one, the applicant needs a certification from their barangay.  Aside from that, he/she must get a medical clearance certificate from the city or municipal health office. But then, Monreal said that they are not requiring tourists to present one when entering Tagaytay. They only have to fill out health declaration forms.
Aside from that, there are guidelines from Tagaytay City Mayor Agnes Tolentino regarding health standards and social distancing. For example, hotels and restaurants may accept clients and customers up to 50% of their capacity. They can continue their operations as long as they follow the health standards and protocols. It includes the proper wearing of face masks and face shields. Also, they must sign health declaration forms upon entry for easier contact tracing.
Meanwhile, all persons below age 21 and above age 60 will have to remain inside their homes except when purchasing essential goods and services. They are also not allowing those individuals with immunodeficiencies, co-morbidities, or other health risks to travel.
That means that you may not be able to enter an establishment in Tagaytay if you're pregnant or planning to bring the kids or older parents. Your only option will be having a drive-thru or bring your own food that you can eat in an open spot like a picnic. Just note that you and your company must still observe physical distancing even inside a private vehicle. Currently, local authorities are still discussing to allow local buses to resume operations or not.
Planning a quick trip to Tagaytay this weekend?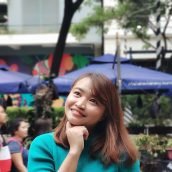 Queenie Lastra
Queenie Lasta got her bachelor's degree in Communications Research from UP Diliman. In her free time, she likes to read thriller novels, psychology books, and mangas. She believes in the importance of grit, hard work, and passion to become a great writer in the future.