The Glory Part 2 teaser trailer gets fans excited for Dong-eun's final revenge
The teaser trailer and character posters for Part 2 of the newest drama that every one has surely been hooked on provide a sneak peek into the continued revenge of the cunning and smart Dong-eun played by South Korean legend Song Hye-kyo.
After its release in December 2021, The Glory Part 1 quickly rose to sensation, creating numerous parodies and memes on social media. The attention was also proven by its ranking in Netflix's global top 10 TV (Non-English) list for 5 weeks following its release.
The Glory tells the story of a woman with a broken soul due to childhood violence, who dedicates her life to a meticulous web of vengeance against all the accomplices who brought her childhood nightmare.
On the other hand, The Glory Part 2 will build on the story of surveilling and closing in on the lives of Yeon-jin and their fellow perpetrators and show how they fall into their versions of 'hell' that Dong-eun has meticulously planned out, quenching viewers' thirst for the ending.
In the teaser trailer, Yeon-jin says, "I've done nothing wrong, Dong-eun," without a flicker of shame as Dong-eun's chilling wrath intensifies. This indeed fuels anticipation for how Dong-eun's vengeance will turn out. Certainly, all eyes are on her lifetime revenge, which will unfold in the highly-anticipated Part 2 that will be released on Netflix on March 10.
Meanwhile, the eight characters featured in the posters are all entangled in Moon Dong-eun's detailed plan, those that help her—Joo Yeo-jeong, Kang Hyeon-nam and Ha Do-yeong, and the perpetrators—Park Yeon-jin, Jeon Jae-jun, Lee Sa-ra, Choi Hye-jeong, and Son Myeong-o. Viewers also look forward to more of Song Hye-kyo, as she received praise for leading the series with her stellar acting.
The Glory Part 2 will be globally released on March 10, only on Netflix. Watch the trailer here.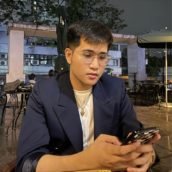 Raphael Garcia
Raphael is a person born between the generations of Millenial and Gen Z. He was produced by Cavite State University (Main Campus) with a bachelor's degree in Political Science. The lad has a fresh take on things, but can still stay true to his roots. He writes anything in Pop Culture as long as it suits his taste (if it doesn't, it's for work). He loves to wander around the cosmos and comes back with a story to publish.