SSS will introduce online filing for those who got unemployed due to COVID-19 lockdown
ABS-CBN News
It's undeniable that things got tough to many typical Filipino workers during the Luzon-wide lockdown. Many businesses and factories closed down, resulting in a lot of people losing their jobs.
SSS to launch an online application for unemployment benefits
Good news to all of those workers who lost their job during the COVID-19 as the SSS or Social Security System announced that filing for benefits will go online.
Over a phone interview, SSS President and CEO Aurora Ignacio explained that applications are still being done over the counter. But then, the online filing system will be available for use this coming April. The state-run institution claimed that it is ready to release up to PHP 1.2 billion for unemployment benefits.  If worst comes to worst, they said that they are ready for helping 30,000 to 60,000 unemployed members.
For those who are qualified, the average amount they can receive is PHP 11,000 each. However, premium-paying members are entitled to avail half of their average monthly salary credit. The reason for their unemployment should be one of the following: redundancy, installation of labor-saving devices, dismissal, closure or stoppage of operation, and illness.
Apart from that, they should have paid the required minimum number of monthly contributions and that is three years. Another qualification for this unemployment benefit is to have 12 contributions within the last 18 months.
All loan payments on hold
Meanwhile, President Ignacio said the SSS has given its members a moratorium for all loan payments in line with the signing of the Bayanihan to Heal As One law. She added further, "We have given an extension for the payment of the salary loan, calamity loan, emergency loan which they have availed of until February. They can pay it until May."  The grace period should be at least 30 days, covering all loans that are due within the period of the quarantine.
Any members who will put off loan payment during the said period should not pay interests, penalties, or late fees. Moreover, those who have more than one loan will be granted a 30-day grace period each loan. Ignacio said if the government will extend the quarantine period, the SSS would also extend the deadline for all loan payments.
Communication channels called SSS E-services are available to attend to inquiries or issues of its members.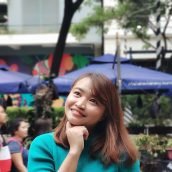 Queenie Lastra
Queenie Lasta got her bachelor's degree in Communications Research from UP Diliman. In her free time, she likes to read thriller novels, psychology books, and mangas. She believes in the importance of grit, hard work, and passion to become a great writer in the future.