Song in Focus is back! After a successful run of their first season, they set to come back with a fresh lineup of OPM stars, legends, and of course, new gems. Singer-songwriters Acel and Denice Lao return as hosts for the second season. They also set to dive into the songs of P-Pop Kings SB19. Aside from them, they will also delve into songs of pop-rock band This Band and local rock legend Typecast. Of course, this would include veterans Orange & Lemons, Miro Valera of Stonefree, Aia de Leon, Bisaya artists Wonggoys, Paul Balo, and Reon, and rising Davao artist Paul Pablo.
Song in Focus comes back with SB19, This Band, Typecast, and more!
Song In Focus features some of the OPMs top artists
The podcast charted at Spotify's popular music podcast charts. It gave us exclusive content, performances, and secrets that the artists themselves shared on the show. Aside from that, it also featured numerous artists. This also includes Yeng Constantino, Spongecola, Silent Sanctuary, and Clara Benin.
Season 2 kicks off with its 13th song feature 'What?' by SB19 on May 14, 2021
They will upload new episodes every Friday on all podcast platforms. And, for the video edition of the episodes, they also set to upload on Wednesdays on their Facebook page. To stay updated with the podcast, you can also follow them on Spotify and Apple Podcast. Connect with Song in Focus through linktr.ee/songinfocus. Follow Song In Focus on Facebook, Twitter, and Instagram.
Village Pipol has become a media partner of Song In Focus and under the production of Passion Fruit Collaborations and Payong Musikero.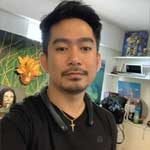 Josh Austria
Aside from being a businessman, Josh Austria has been working in PR and media industry for more more than a decade. From his years of experience as the Marketing and Advertising Head of Village Pipol Magazine, he has built strong relationships with creative people, brands, and organizations.