Driven by its "Dare to Leap" philosophy, realme is making the great leap. They aim towards the high-end segment with a new premium tech lifestyle for users worldwide.
realme Founder and CEO Sky Li announces the company's high-end push plan. He predicts it can be as hard as "starting a new business" all over again.
Shenzhen, China. January 04, 2022: realme, the youngest among the world's top 6 smartphone brands and the Philippines' no. 1 smartphone brand for 2021, today unveiled its first-ever and much-anticipated premium flagship series in China.
The three-year-old tech brand continues to take on challenges beyond its limits to pursue greater-than-ever tech and design innovations.
Creating a new premium tech lifestyle
realme wants to go beyond just scaling up specifications and services. They designed the GT 2 Series to be a premium companion for everyone's modern tech needs.
Naoto Fukasawa is an award-winning designer and former MUJI collaborator. He co-designed the GT 2 Series features the world's first bio-based eco-friendly polymer smartphone design.
The Paper Tech Master Design offers customers a more sustainable alternative while not compromising overall aesthetic and durability.
With the realme GT 2 Series, users can enjoy a top-tier and exclusive experience with several leading technologies. Among them are the 2K Super Reality Display screen which offers more realistic perceptions and adaptive interactions.
Also, it has the latest Qualcomm Snapdragon chipset for breakthrough experiences across 5G, gaming, camera and AI. It features the world's only 150-degree camera lens for unique fish-eye photography, as well as an interesting 360-degree NFC. This is to make the likes of contactless payment and Bluetooth pairing easier.
Aiming at the global high-end market
realme's Founder and CEO Sky Li said in the virtual launch event,
"To be honest, for realme, which has only been established for three years, it is no less challenging to do a premium business than to start a new one. Going premium is not just about shouting slogans or assigning sales tasks.
"We have encountered and will continue to encounter unprecedented challenges in terms of user insights, tech innovation and brand building. But we are still quite confident as we are fully prepared."
realme has cracked the world's top 6 smartphone brands in just three years, the fastest in the industry. It has made a strong mark in global markets. It has a TOP 5 spot in 21 markets as well as a rising momentum in 5G smartphone dominance.
realme has the fastest-growing 5G Android smartphone brand globally in Q3 2021 with a yearly growth rate of 831%.
Given its strong momentum, realme has decided to further meet its customers' needs. It also pulls out all the stops to advance into the high-end segment. It commits to investing more than 70% of the company's R&D resources. This is to focus on advanced technologies research.
realme expands cooperation with trending designers and institutions to elevate product design. Also, to have a deeper global market penetration with China and Europe as dual engines.
There's no word yet on the local availability of these new product innovations to the Philippines. In the meantime, you can know more about realme's latest innovations by staying tuned at the realme PH Facebook page at http://facebook.com/realmePhilippines or visiting the official realme website at https://www.realme.com/ph/.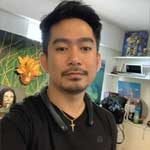 Josh Austria
Aside from being a businessman, Josh Austria has been working in PR and media industry for more more than a decade. From his years of experience as the Marketing and Advertising Head of Village Pipol Magazine, he has built strong relationships with creative people, brands, and organizations.