Love Gaming? Here are 5 Reasons to Choose the Hisense ULED 4K Smart TV
Gaming just got better with Hisense's Game Mode Pro Technology!

Wanna have the best experience while playing a video game? You need to pair your console with a TV that's packed with the best features for gaming. Great picture quality, wide range of colors, and minimal input lag — a few of the things you should look for.
It's a gaming TV after all. All these can be found in Hisense's U6GS 4K ULED Smart TV with Game Mode Technology 
. This technology is capable of recognizing gaming sequences, automatically optimizing the TV's settings to deliver the best possible gaming experience.
Hisense 4K ULED Smart TV: Gaming Just Got Better
With its ULED category, Hisense takes on the pursuit of picture quality. It aims to provide consumers with a comprehensive viewing experience, with the help of four key features. These are the Ultra Color, Ultra HD Resolution, Ultra Smooth Motion, and Ultra Contrast. These very same key features help make the Hisense 4K ULED Smart TV great for gaming. 
Here are the top 5 reasons why you should choose a Hisense 4K ULED Smart TV for gaming.
4K Resolution
Many video games now feature 4K resolution, and consoles have been quick to adapt. In order to enjoy these games to the fullest, you should be able to play them on a 4K TV. Hisense's 4K ULED Smart TV features a 4K display with 3840×2160 resolution that is perfect for this. 
HDR10 Display
Another of this TV's features that is great for gamers is its HDR10 Display. This enhances the color and contrast of images on your TV screen. It means that you get to see every vibrant color in your game. Of course, with improved brightness and contrast for even more superb visuals. 
Hi-View Engine
This TV is equipped with Hisense's proprietary AI-powered Hi-View Engine, which enables fast graphic processing. This guarantees the finest image, and the clearest motion in any content that you are watching, including video game scenes.
Game Mode Technology
With this TV's Game Mode Technology, you are assured of minimal input lag on the Hisense 4K ULED Smart TV. This simply means that your TV screen is quickly able to react to commands that you input in your gaming controller. Any delay is minimal and hardly even noticeable. Game Mode also enables this TV to have ultra-fast refresh rates, ensuring smooth motion while you play. 
See Also
Large Screen Size
Finally, Hisense's 4K ULED Smart TV comes in sizes ranging from 50" to 65″. These large screen sizes are great for gaming in bigger spaces, together with your family or group of friends.  
Other key features of the Hisense U6GS 4K ULED Smart TV include:
A 4K Upscaler that can upscale Full HD into a 4K display.

Dolby Vision that brings extraordinary color, contrast, and brightness to the screen.

Dolby Atmos, Dolby's object-based surround sound. These make it seem like different sounds and effects are coming at you from all angles.

Hisense's fast, easy to use, and customizable VIDAA U Operating System. It gives you access to all the best streaming apps, including Netflix, Youtube, Prime Video, NBA TV, and iWant TFC. 

The HTML5-based VIDAA Store that gives you automatic access to apps for enjoying music, videos, games, social networking, and news, without the need to log in and out.

VIDAA Art, which turns your TV screen into a beautiful art display. It uses 370 million available artworks on Deviantart, and even your own photos. 
Pre-installed streaming apps, Netflix, YouTube, and Prime Video, NBA TV, iWant TFC, and Facebook Watch. 

Screen Sharing using Anyview Cast that can wirelessly mirror your Android phone's screen onto your TV.
Audio only mode, which allows you to turn off your TV's display to save on electricity. Also, you can use your TV as a speaker for listening to music and other audio content.
A Bluetooth Function for connecting your TV to an external speaker without the need for cables.

A One-Touch Access button on your remote control that makes launching Netflix and YouTube more convenient.

The ability to navigate through your TV using your smartphone through the Remote Now app.

Every purchase of any of these units includes a free soundbar. Also watch out for Hisense's upcoming big sale to score amazing deals and discounts on fantastic TVs from the brand. 
Hisense also has other TV categories available in the Philippines, including its 4K Laser TV, Android TV, and Digital LED TV. You may check out all of these TVs at leading appliance stores nationwide.
For more updates, visit the Hisense website (www.hisense.com.ph) and follow its official social media accounts on Facebook (https://www.facebook.com/HisensePhilippines/) and Instagram (https://www.instagram.com/hisenseph/).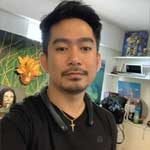 Josh Austria
Aside from being a businessman, Josh Austria has been working in PR and media industry for more more than a decade. From his years of experience as the Marketing and Advertising Head of Village Pipol Magazine, he has built strong relationships with creative people, brands, and organizations.