Philips Gifts A Free XBOX Series-S Console If You Purchase A Philips Gaming Monitor
The holiday treats from Philips Monitors arrive a little early as they announce this year's splendid Christmas promo.
Behold, a free XBOX Series-S and  6-month XBOX game pass for every purchase of the Philips Momentum 559M1RYV Gaming Monitor. It is the world's first gaming monitor Designed for Xbox.
The promo makes up the perfect Christmas bundle. You can have the Philips 559M1RYV gaming monitor with the Xbox Game Mode. Indeed, this is such a wonderful deal for us gamers and suckers for good graphics.
Expect picture quality that is specifically tuned for the Xbox console. It is the newest HDMI 2.1 technology for next-gen console gaming at 4K resolution. In addition, you will have the free Xbox Series-S console and 6-month Xbox Game Pass. The whole kit can provide the ultimate experience for Xbox fans. 
The Philips Momentum 559M1RYV Gaming Monitor delivers validated performance with ultra-clear 4K resolution at a minimum 120Hz refresh rate. It also has HDR support with DisplayHDR 1000, Variable Refresh Rate for smooth gaming, and Always Low Latency gaming. 
The  Xbox Game Mode creates an exciting mode with specially tuned picture quality for Xbox. Moreover, the Momentum monitor has been extensively tested, and validated by engineers at Microsoft and MMD. This ensures perfect compatibility, while also meeting the high expectations that dedicated Xbox fans expect.
The promo is also perfect for families looking to spend their holiday vacations with intense game nights. You can have free access to over a hundred Xbox-exclusive game titles for 6 months.
In addition, you will also enjoy next-gen console gaming with low lag and low latency. This gives an advantage in twitch-sensitive games.
It has a minimum 120Hz refresh rate, Variable Refresh Rate for smooth gaming, and Always Low Latency gaming. These allow the users' input to register on the screen faster than ever. It also has a specially-designed Bowers & Wilkins speaker enclosure for a complete, realistic 4k gaming experience this holiday season.
To avail of the promo, interested buyers can get the Philips Momentum 559M1RYV Gaming Monitor for Php 72,588.00. Of course, at these select partner resellers: 
Promo runs from December 15 to December 31, 2021; or until supplies last. For further information, email us at sales@mmd-ph.com or send a message on our Facebook page.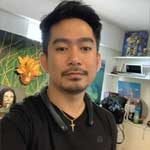 Josh Austria
Aside from being a businessman, Josh Austria has been working in PR and media industry for more more than a decade. From his years of experience as the Marketing and Advertising Head of Village Pipol Magazine, he has built strong relationships with creative people, brands, and organizations.