The 93rd annual Academy Awards is happening soon and producers are already preparing for this prestigious event. The remaining question is: Will nominees have to attend it face-to-face or virtual attendance is an option? In an earlier report, producers of the Oscars 2021 wanted to have a no-Zoom policy. Aside from that, they heavily "encourage" nominees to physically attend the awarding ceremony in the middle of the pandemic.
Nominees of the Oscars express angst and frustration due to COVID-19 travel restrictions
The Academy of Motion Picture Arts and Sciences (Ampas) already retracted its decision for the Oscars to allow Zoom conferences. They received protests from the nominees residing in the United States with all restrictions due to COVID-19. As a solution to this dilemma, they're setting up European "hubs." Also, they will also work with local broadcast affiliates around the world to provide satellite links for many of the international nominees.
According to the organizers of this event, the producers came up with plans to set up venues in London and Paris. Steven Soderbergh also apologized because of their lack of transparency over the issue. He's emphasizing that they can be versatile in terms of arrangements. However, they hope that the Zoom option is just for the worst-case scenario.
Turning it to a kind of cocktail party to avoid overcrowding
The producers continue to push everyone to attend, especially those who can travel to Los Angeles. However, they accept that present travel rules are making it harder. They originally told participants in the ceremony:
"We are going to great lengths to provide a safe and enjoyable evening for all of you in person, as well as for all the millions of film fans around the world. And, we feel the virtual thing will diminish those efforts."
A considerable number of nominees remain affected due to non-essential travel in the UK. This includes Carey Mulligan, Emerald Fennell, Anthony Hopkins, and Gary Oldman. Aside from them, Riz Ahmed, Olivia Colman, and Sacha Baron Cohen also have a problem traveling. It would also be possible that the nominees for 'Best International Film' cannot attend physically since they will have to come from Romania, Denmark, and Bosnia.
Soderbergh also noted that the nature of the ceremony for the award's night had big changes. He describes it as a "kind of cocktail party with nominees rotated throughout the evening so we don't exceed the limit." The red carpet tradition will also not be the same anymore. Originally, they scheduled the Oscars Academy Awards to happen last 28 February. AMPAS declared its delay for two months while they are adjusting eligibility criteria. In this way, films on streaming platforms can also participate.
What do you think?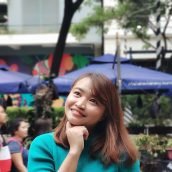 Queenie Lastra
Queenie Lasta got her bachelor's degree in Communications Research from UP Diliman. In her free time, she likes to read thriller novels, psychology books, and mangas. She believes in the importance of grit, hard work, and passion to become a great writer in the future.