At only 21, Gio Marlo already established his brand of accessible pop built from R&B grooves and chilled soulfulness. He becomes one of the reasons why the OPM music scene remains exciting. A recent breakup inspired his debut single Akala. The song talks about how the person you were hoping to end up with turns out to be the one who will be hurting you instead.
New singer-songwriter Gio Marlo is one to watch out for in 2021
Gio currently studies music production in one of the major universities in the country. His passion for music started during Grade 11. He has since started writing his own compositions non-stop. One of his musical influences would be William Singe and that he gets inspiration from William's covers on YouTube.
OPM ballads
He has song covers on TikTok that the versatility of his voice. He can soothe his audience with his rendition of OPM ballads. Of course, this includes music from Eraserheads, Noel Cabangon, The Juans, and Ben & Ben. Aside from that, he also has covers of Arthur Nery and Silent Sanctuary's songs. Meanwhile, he performs international hits from Bruno Mars, Ed Sheeran, LANY, and Justin Bieber.
Akala is now available on Spotify, Apple Music, YouTube Music, Amazon Music, Deezer, and all digital stores worldwide under Universal Records.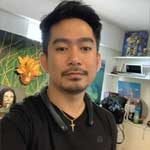 Josh Austria
Aside from being a businessman, Josh Austria has been working in PR and media industry for more more than a decade. From his years of experience as the Marketing and Advertising Head of Village Pipol Magazine, he has built strong relationships with creative people, brands, and organizations.